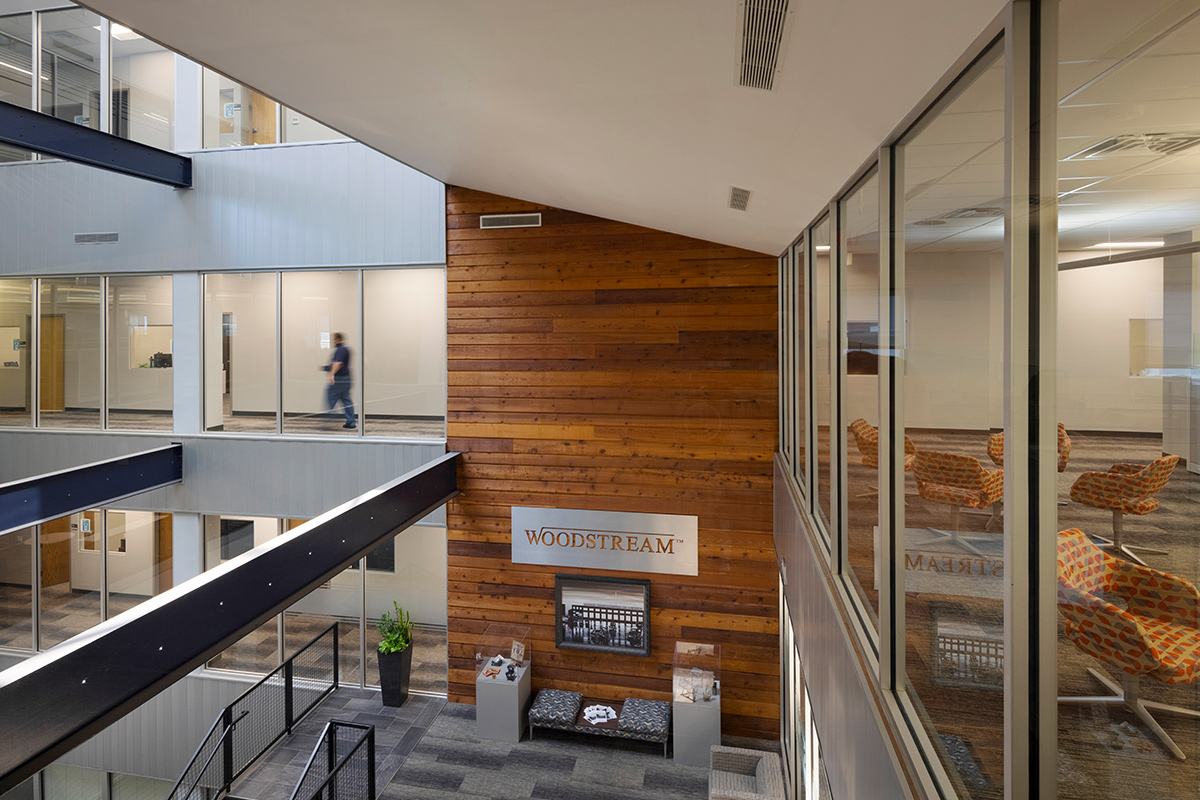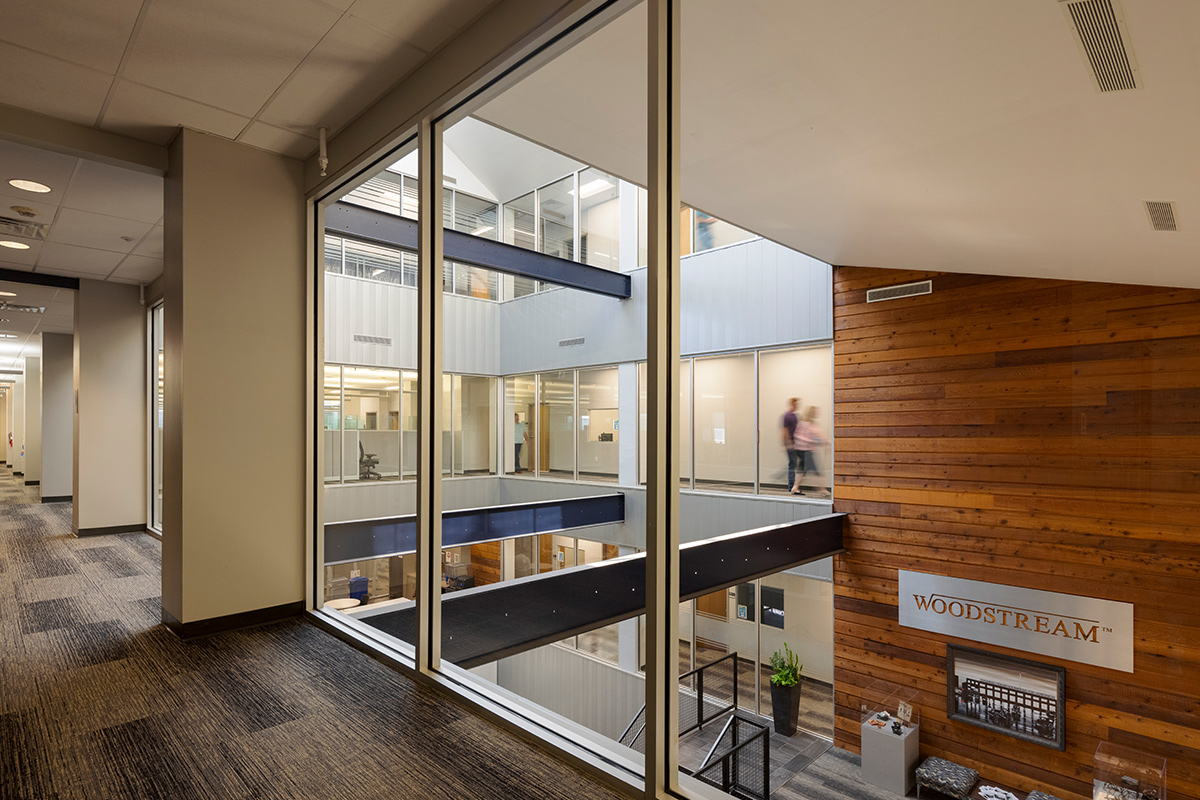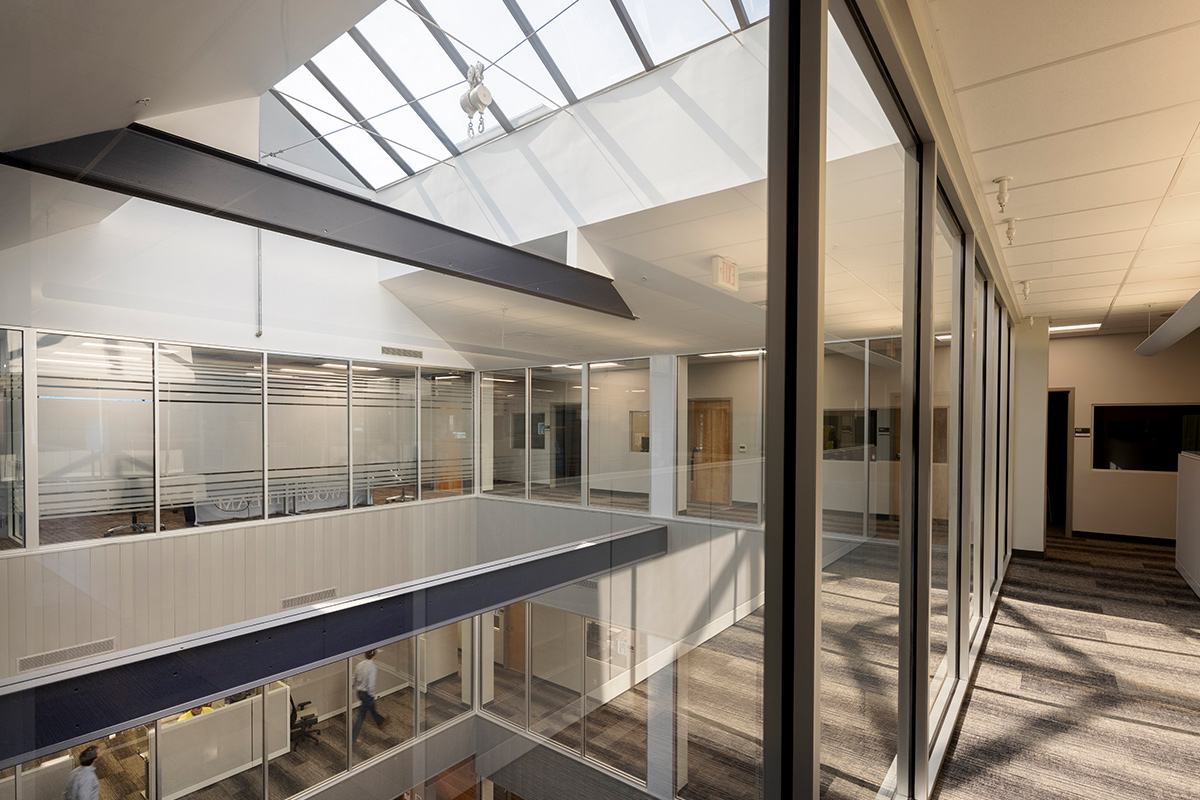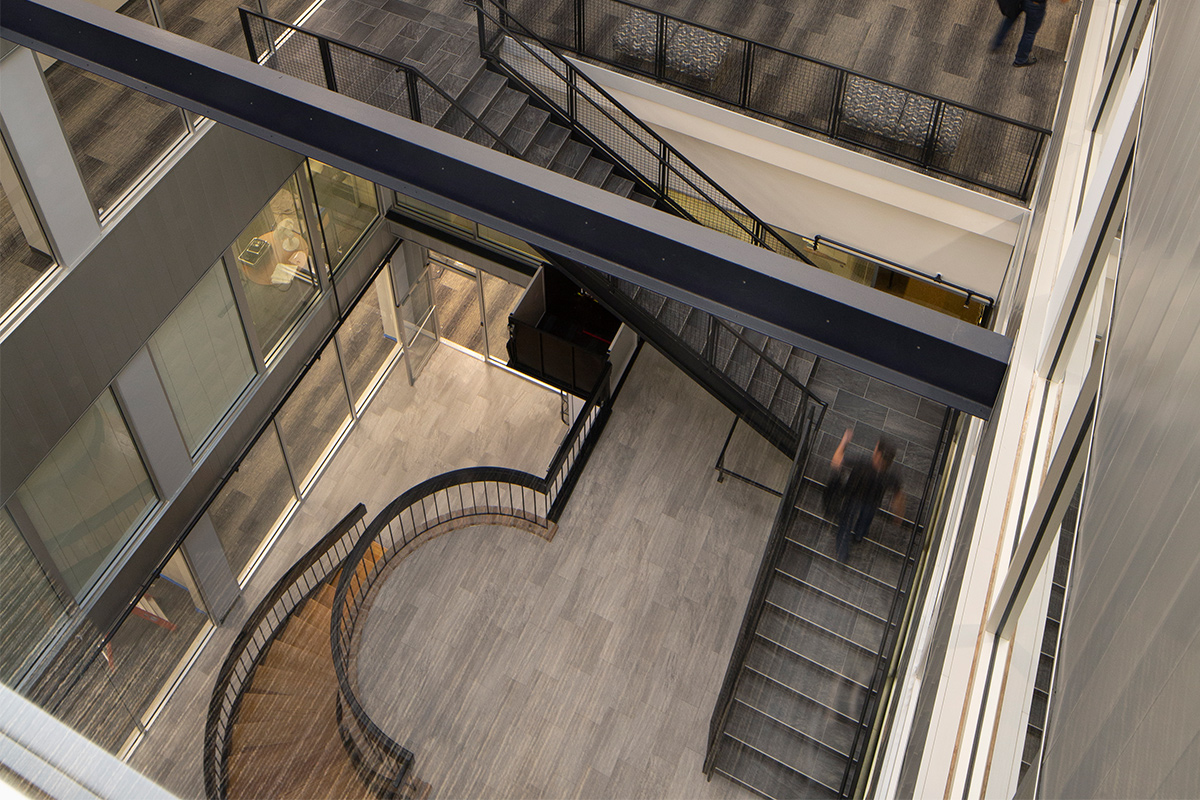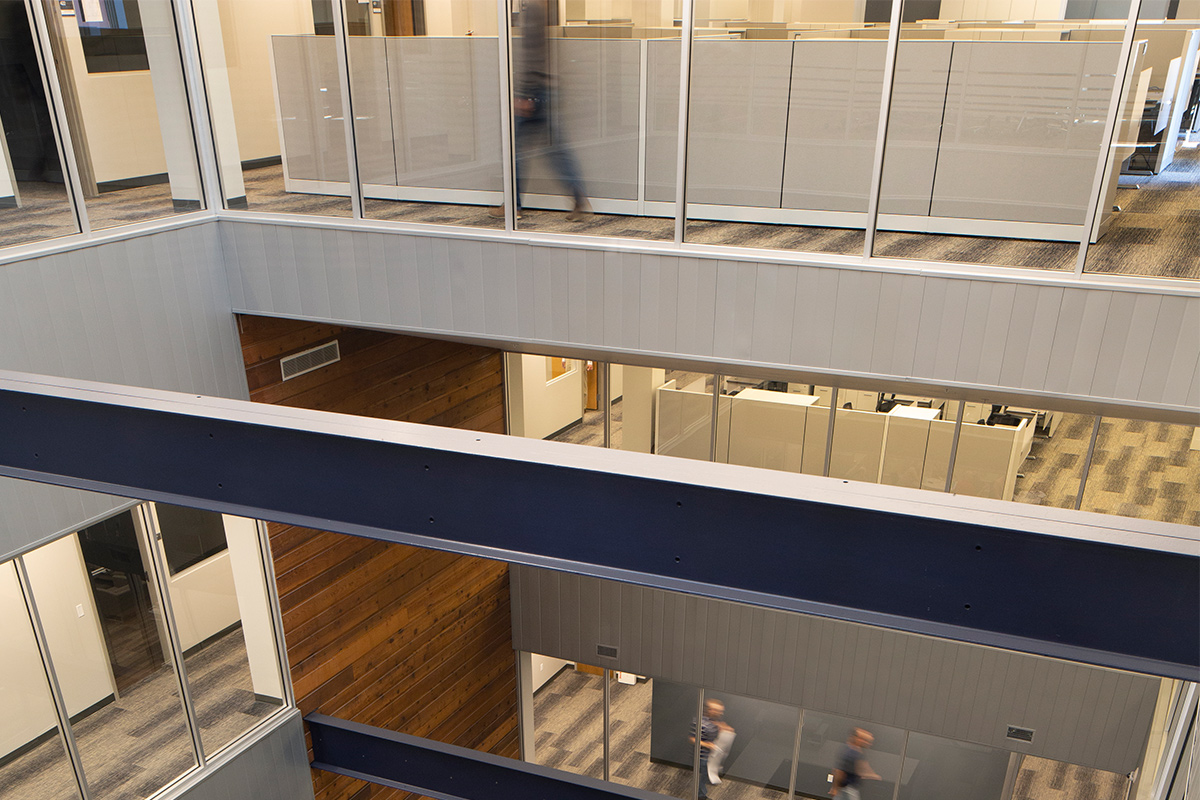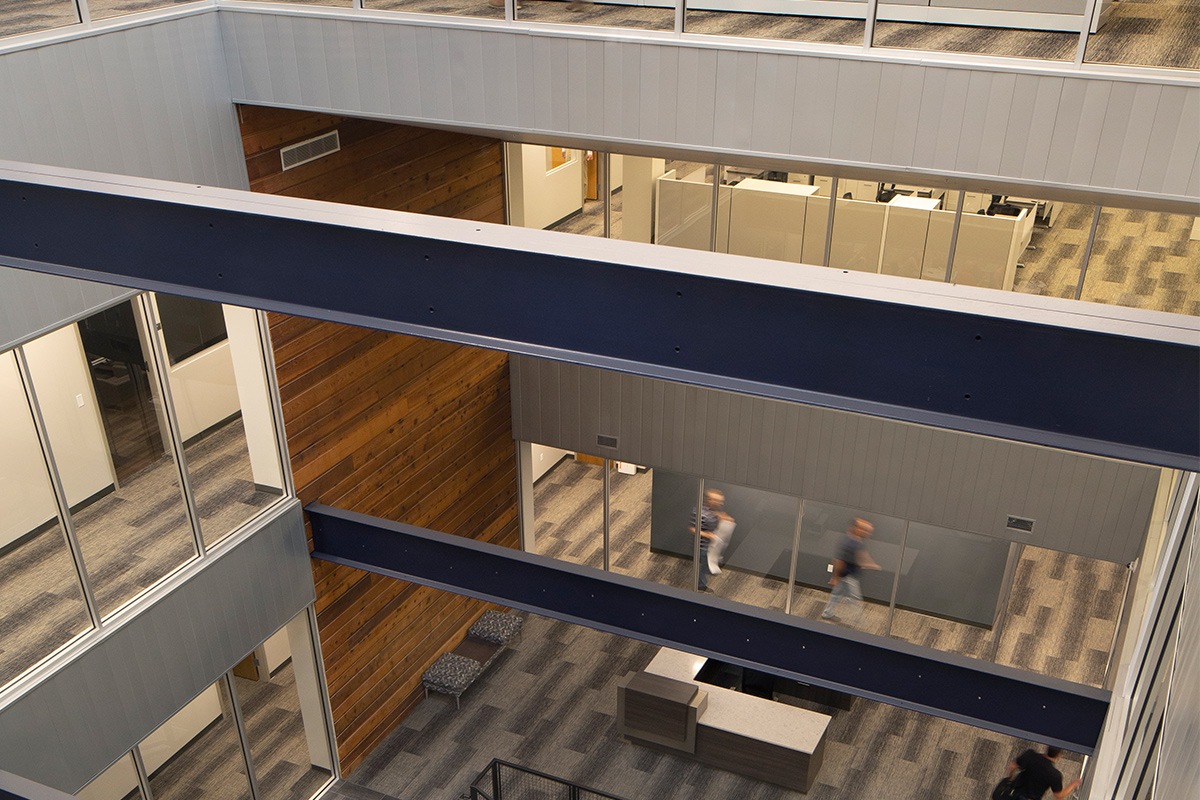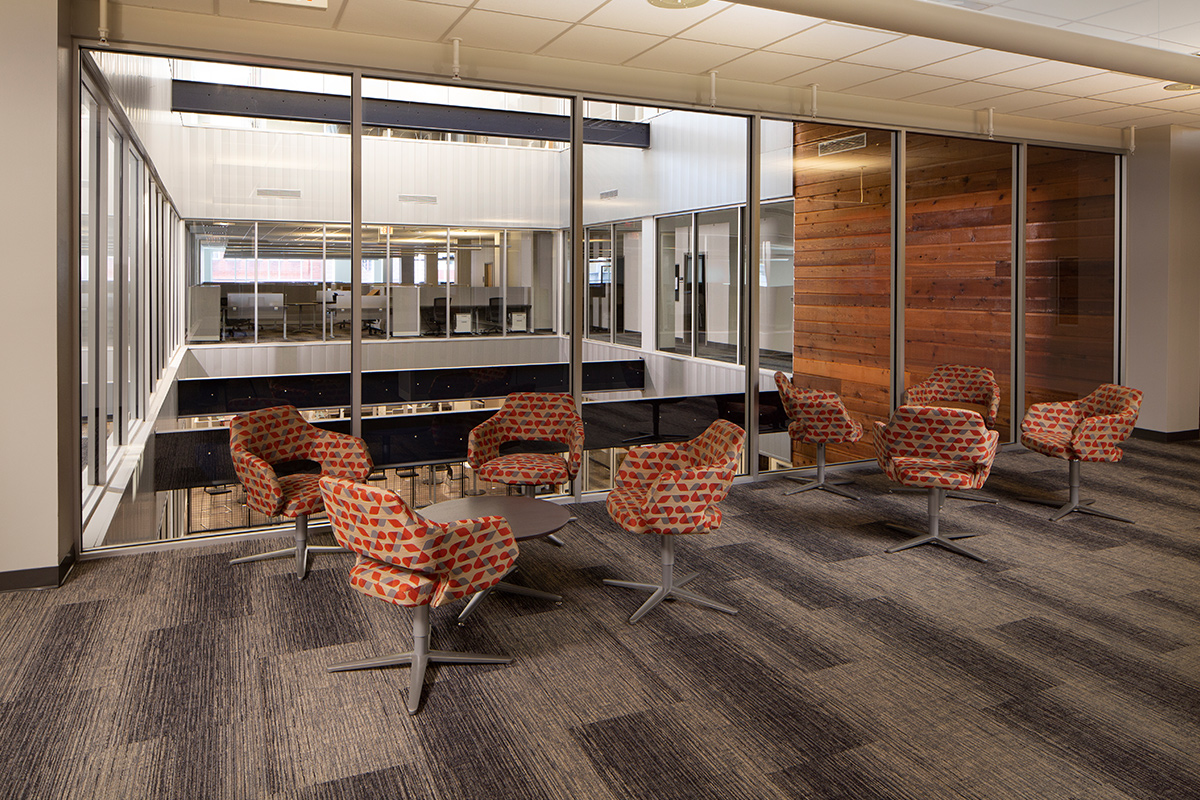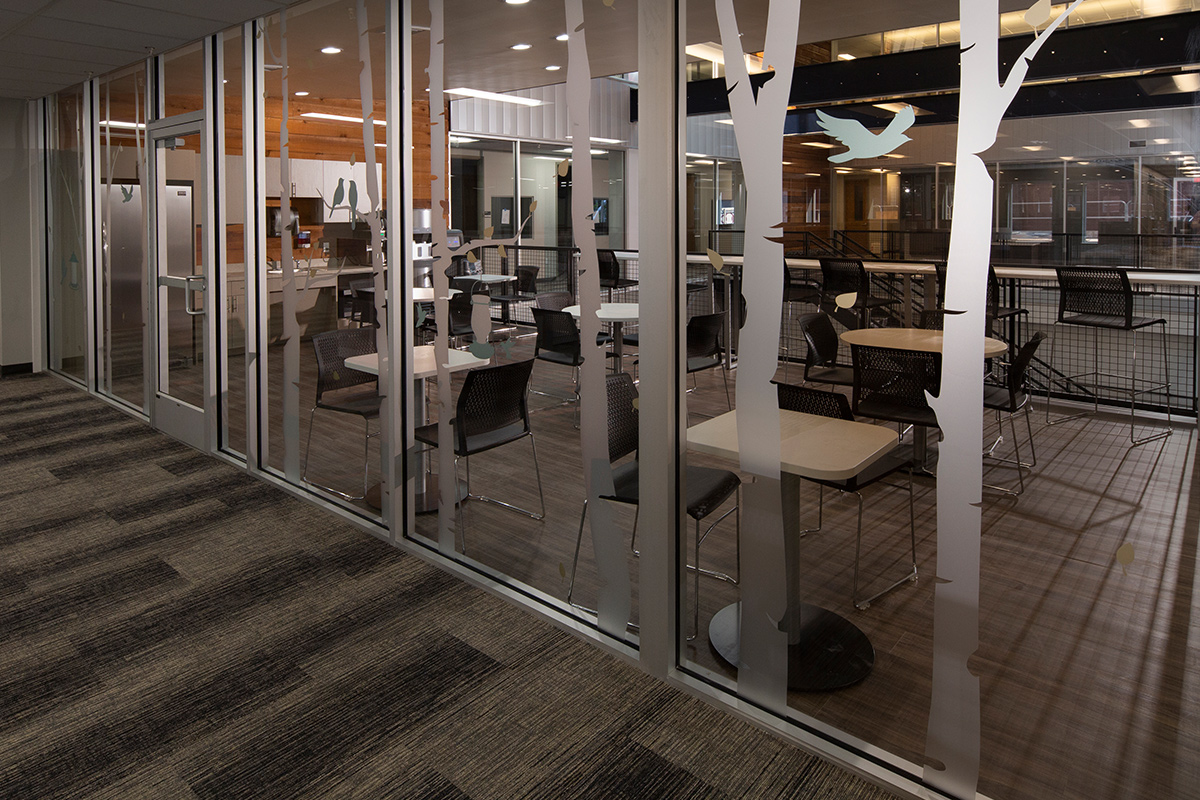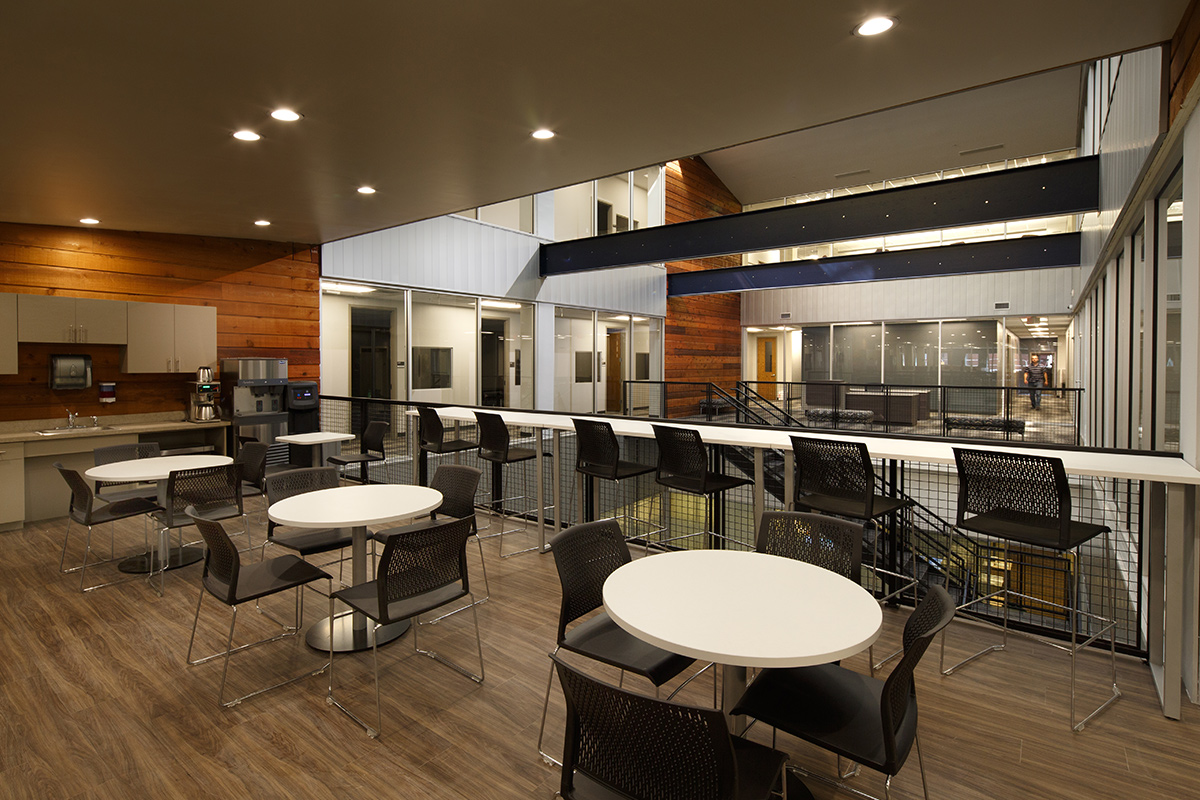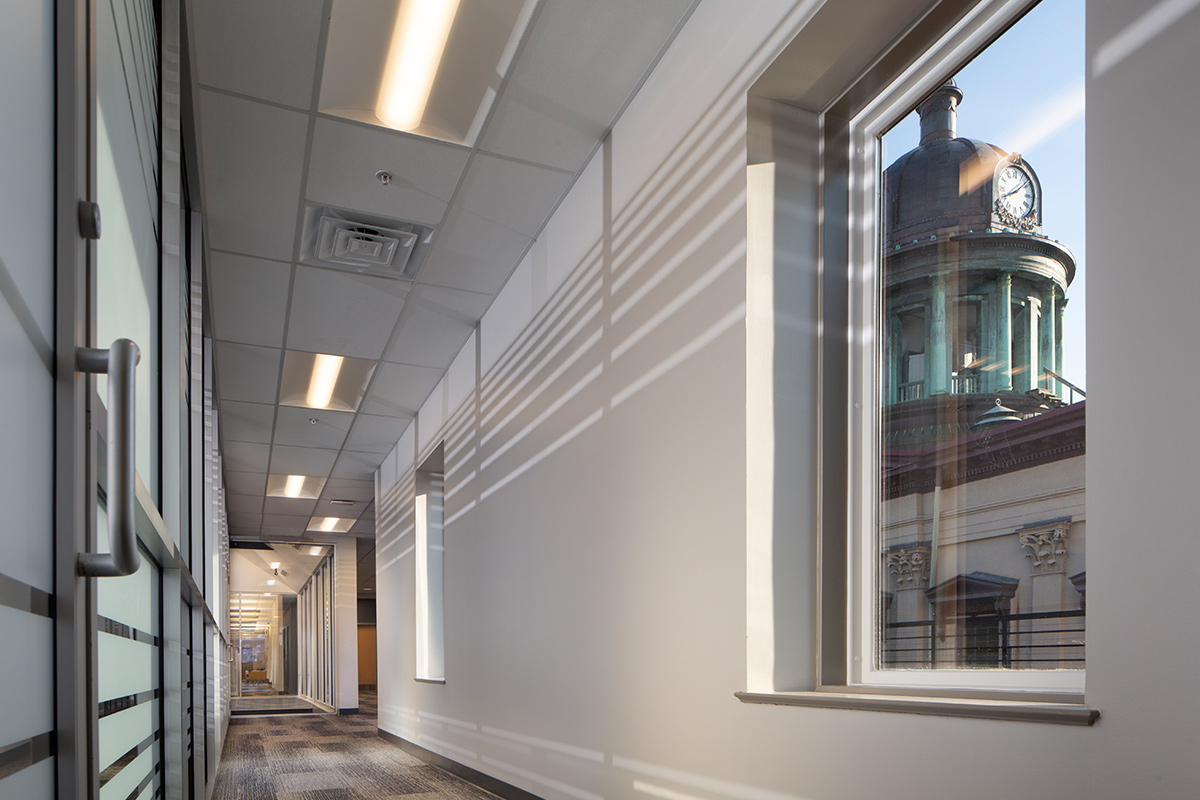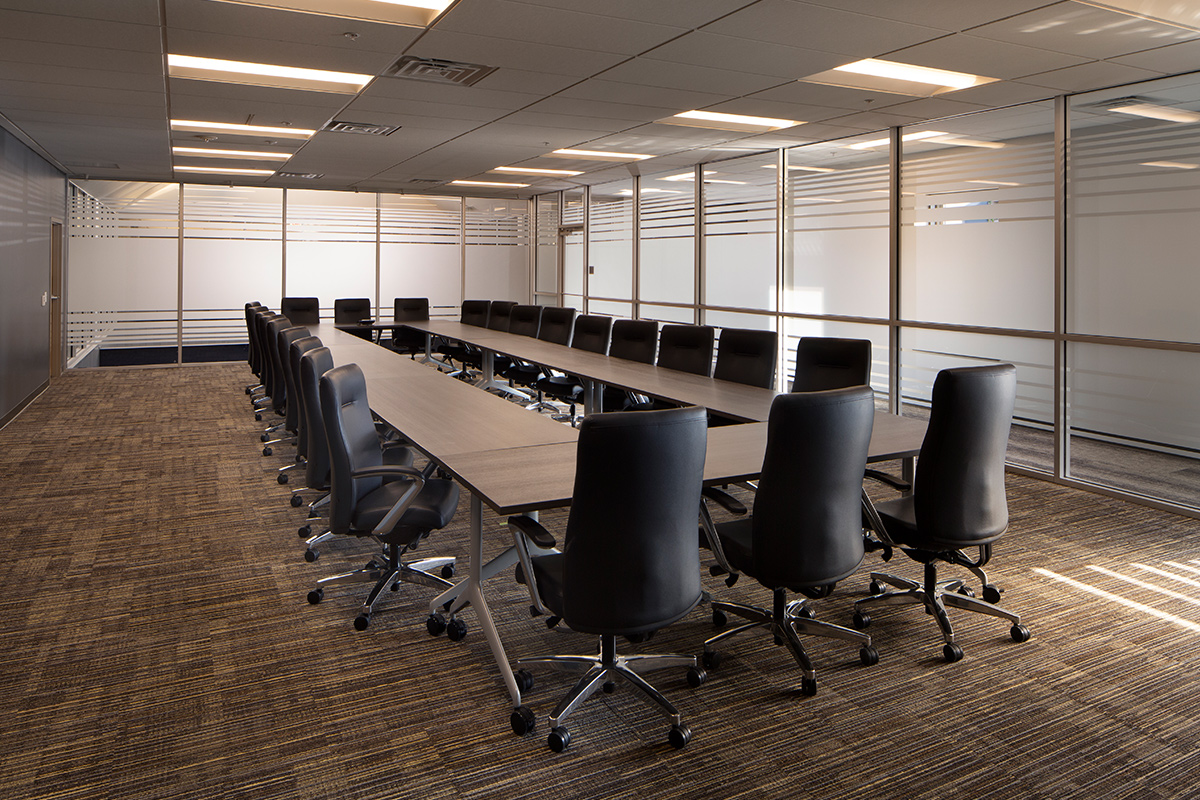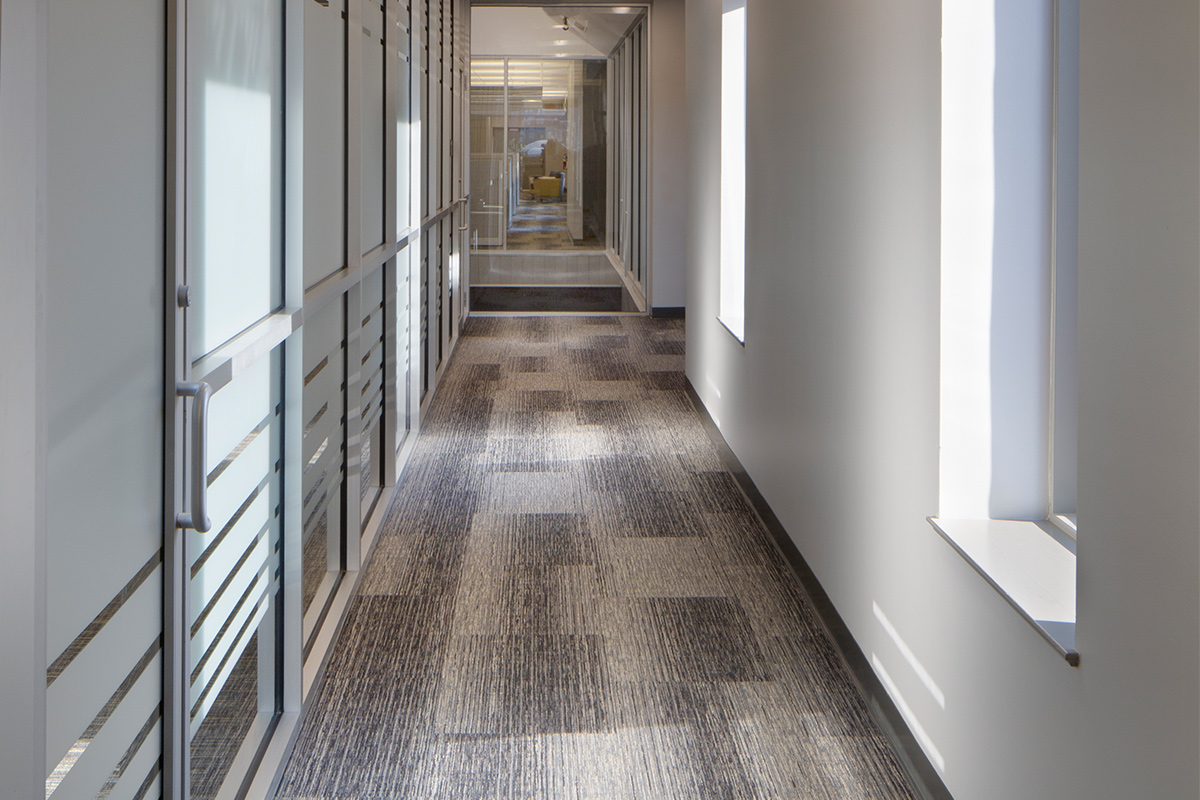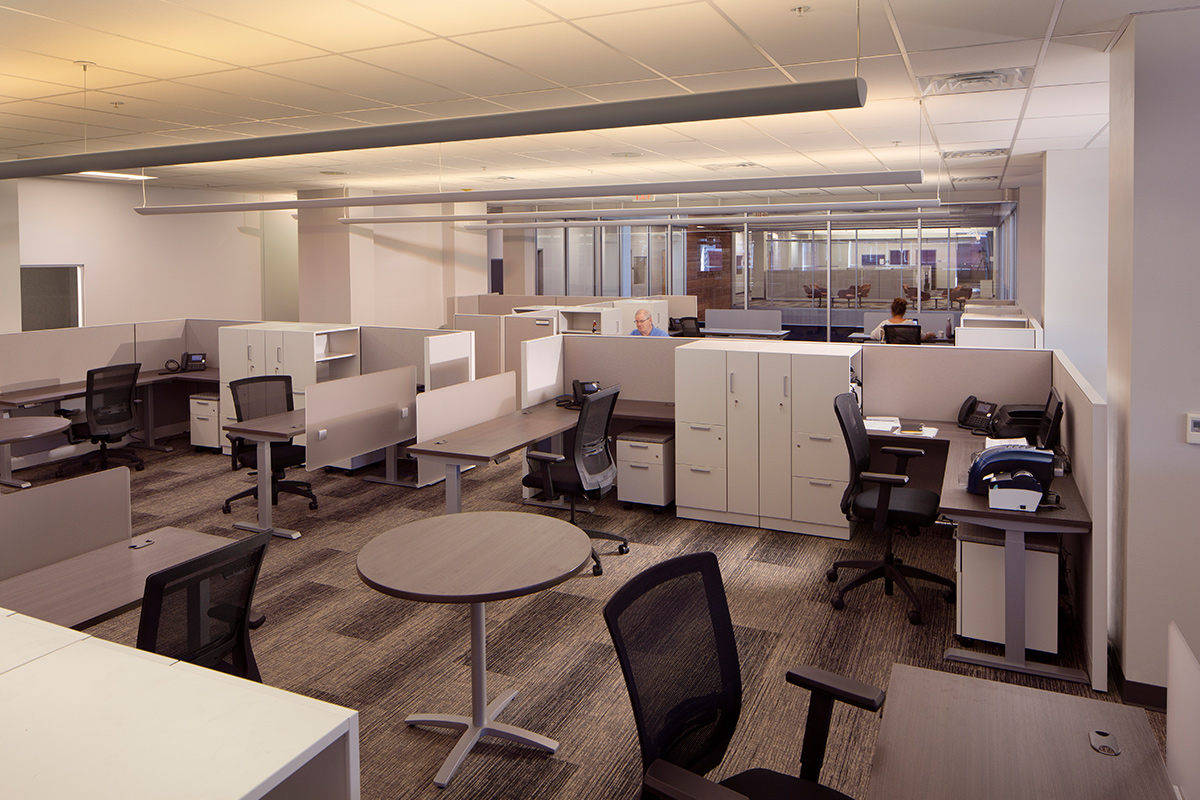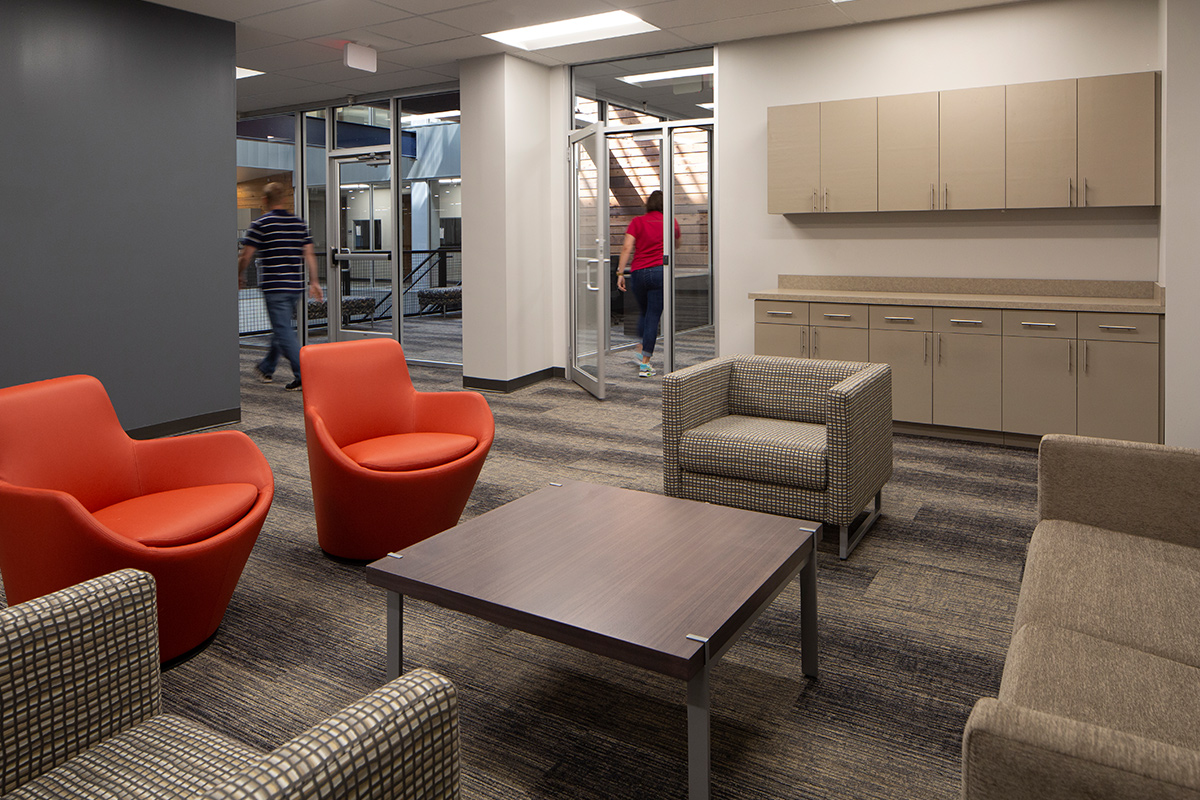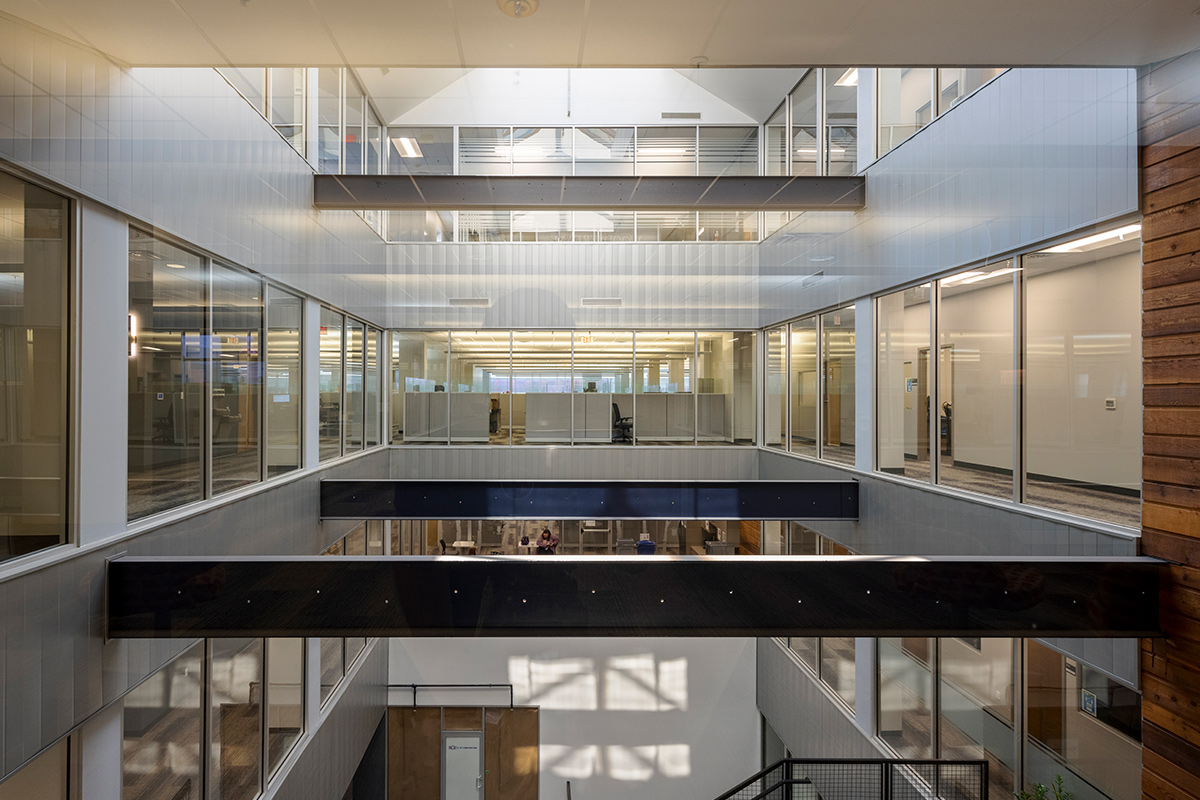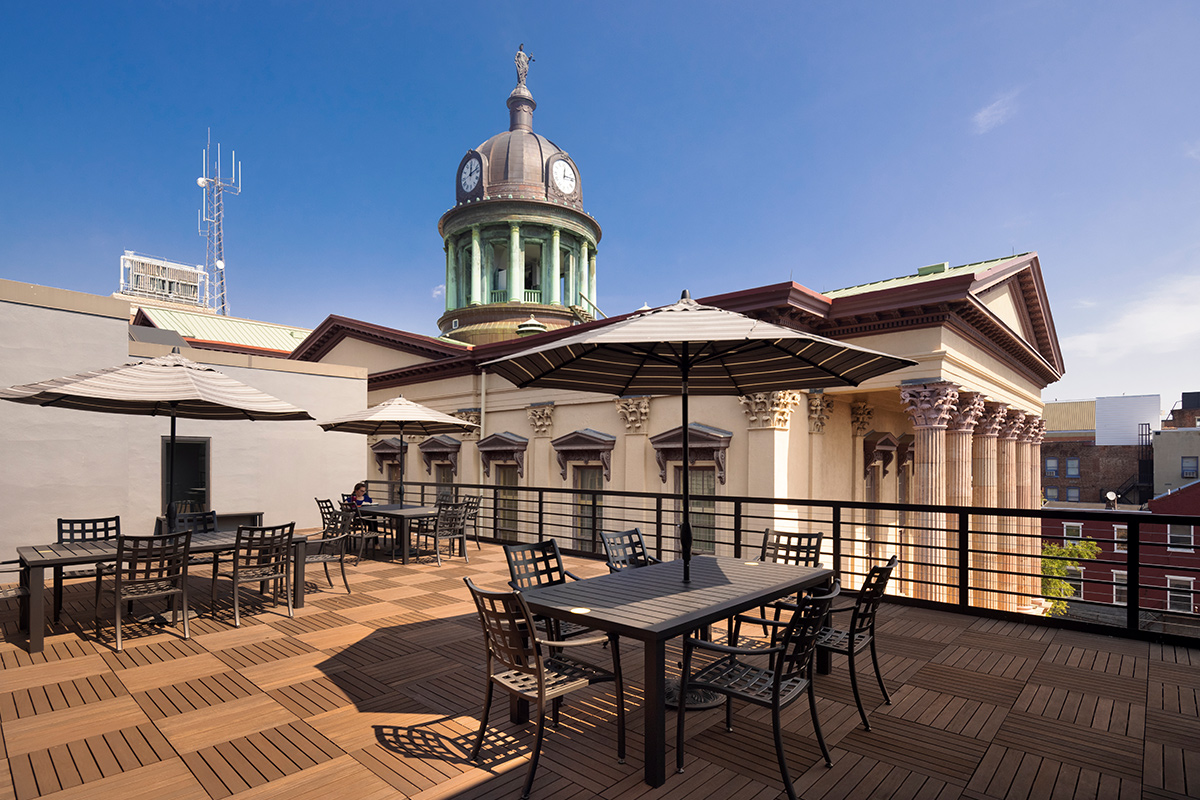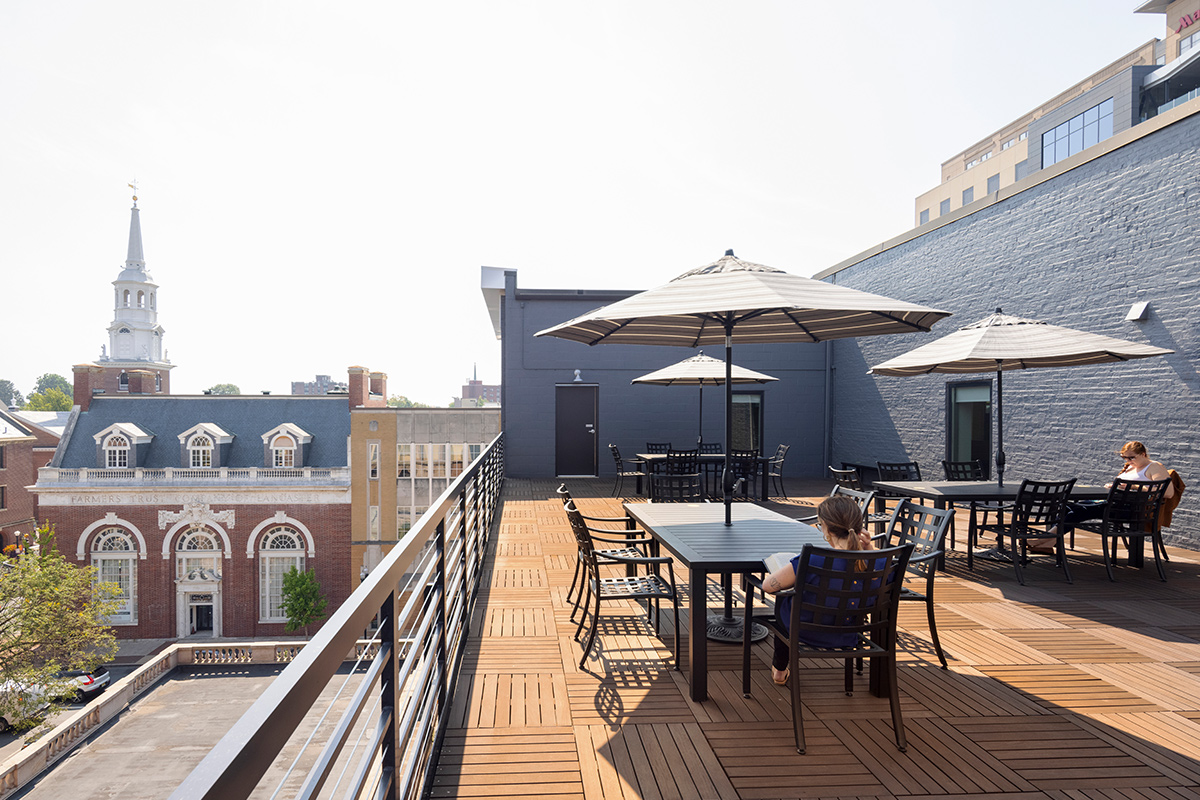 Woodstream Corporation's new world headquarters location is home to over 200 employees. They occupy approximately 50,000 sf of renovated office space at 29 East King Street in Lancaster, PA. The project involved a complete face-lift of the existing four story façade. Plus, interior renovations for work spaces, collaborative areas, break areas and technical labs.
The Interiors Process
Interiors began as an ongoing collaboration between the project architect, senior interior designer, EVP of Operations and a committee of twelve. We fine tuned furniture placement and workstation layouts from the initial programming phase. Visual examples of similarly renovated office spaces were examined to determine the desired aesthetic that worked for the group. A tour of another recent corporate project in a neighboring building was taken to evaluate how the design decisions might translate to this project. Various schemes of carpet, wood-look luxury vinyl plank, porcelain tile, casework options, and paints were provided for approval. Soft grays and navy tones were chosen for the furniture of dark walnut with brushed chrome accents.
Another important consideration in the design was the functionality of the workstations. Including lower divider panels to allow light to flow throughout the building and into those areas not directly near the windows. Adjustable height sit-to-stand work surfaces were a favorite, and utilized in workstations and offices. Midsize storage components with file drawer, open shelving, and coat compartment were used in each workstation to avoid taller overhead compartments and to maximize storage capabilities.
Breakout spaces were added to provide flexible, alternative work spaces. Designed for comfort, these lounge furnishings feature bright pops of color for contrast. A second-floor atrium break room/cafe and a fourth-floor roof deck provide wonderful views of the courthouse dome and the city. And are a special lunchtime offering for all Woodstream employees.
Our client said it best , "a warm, uplifting place to work." Click to read more on Woodstream's thoughts on their new corporate offices in this Fig article.
To see more of our projects that include renovated office space, click here.