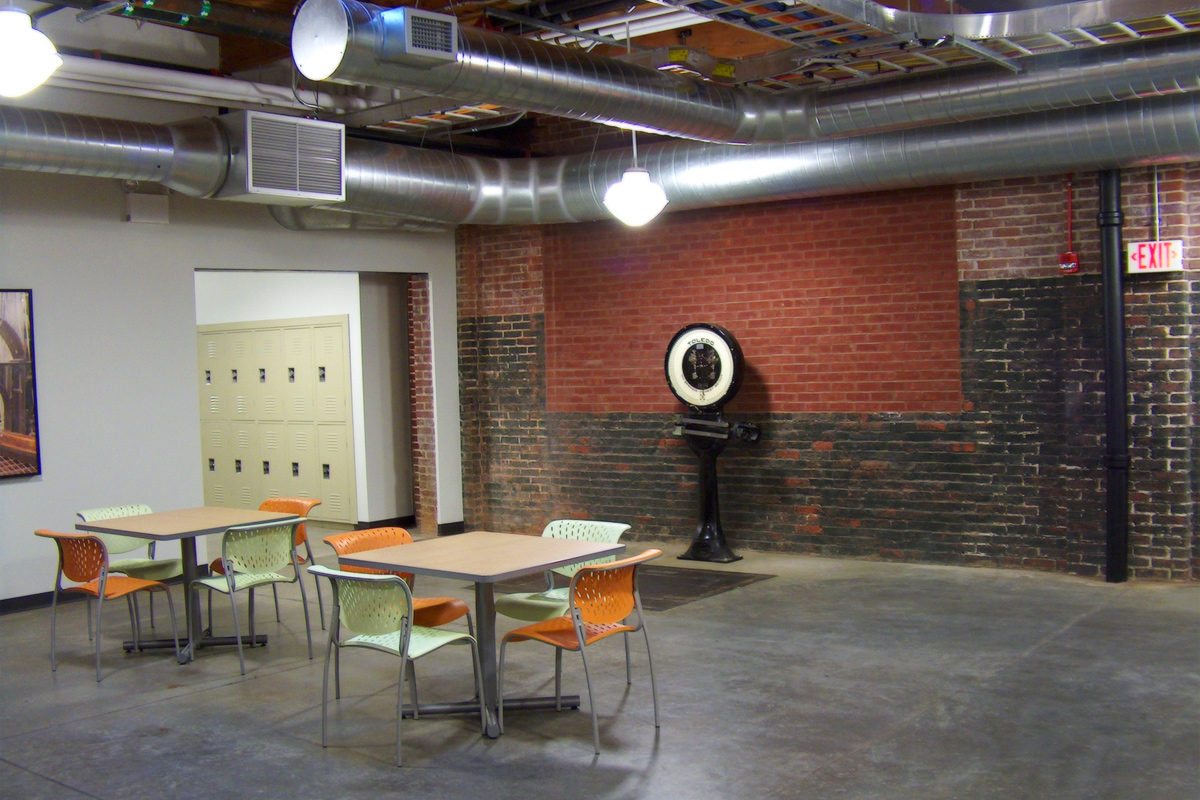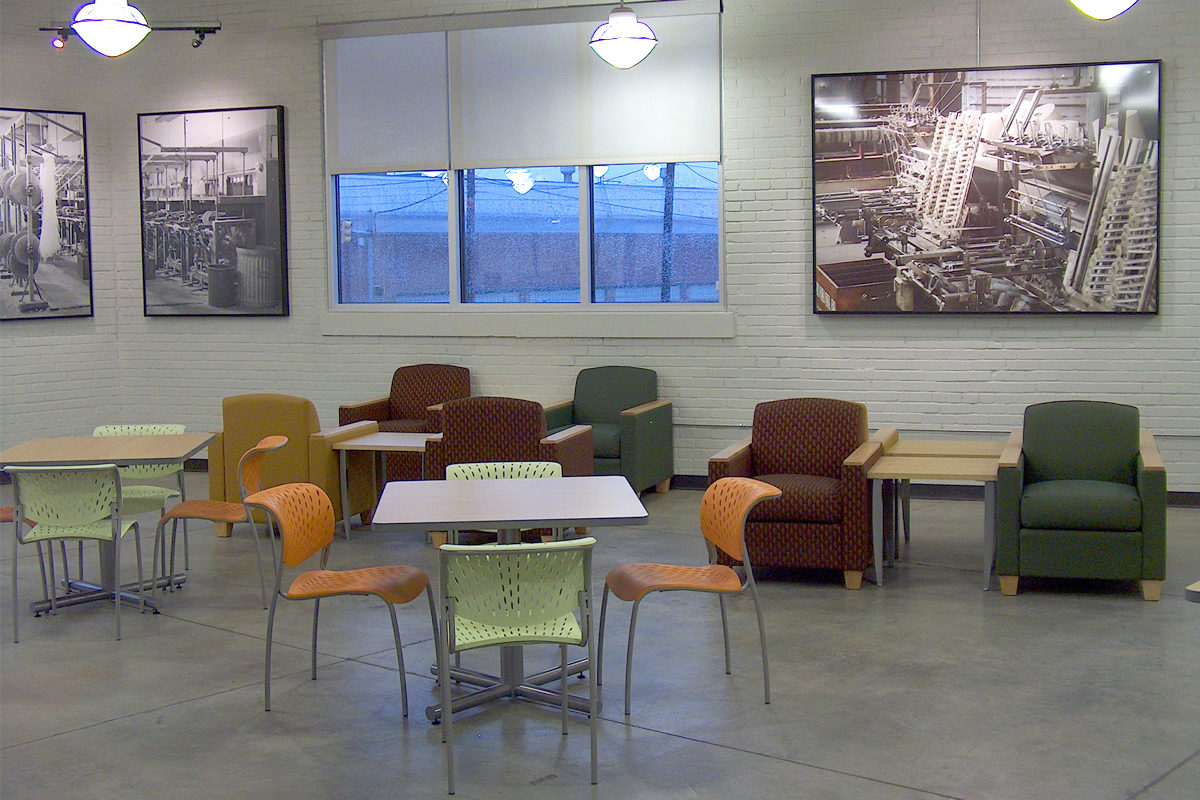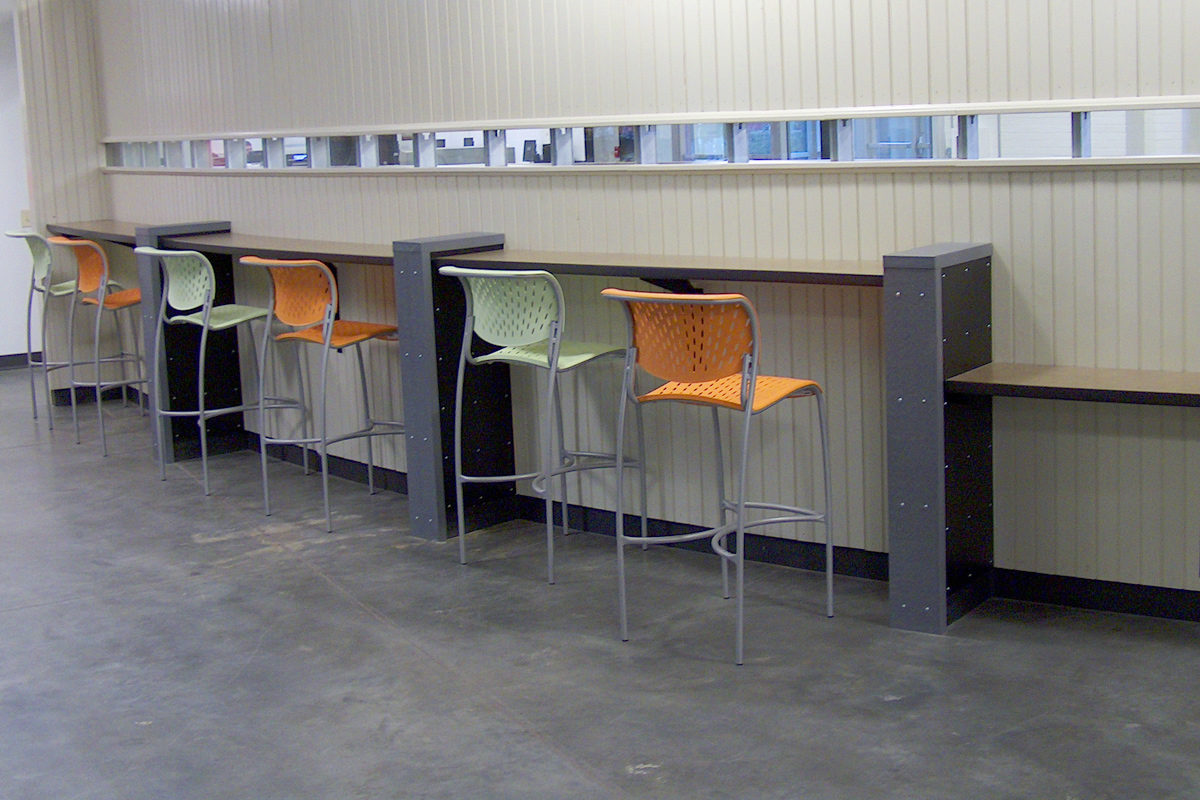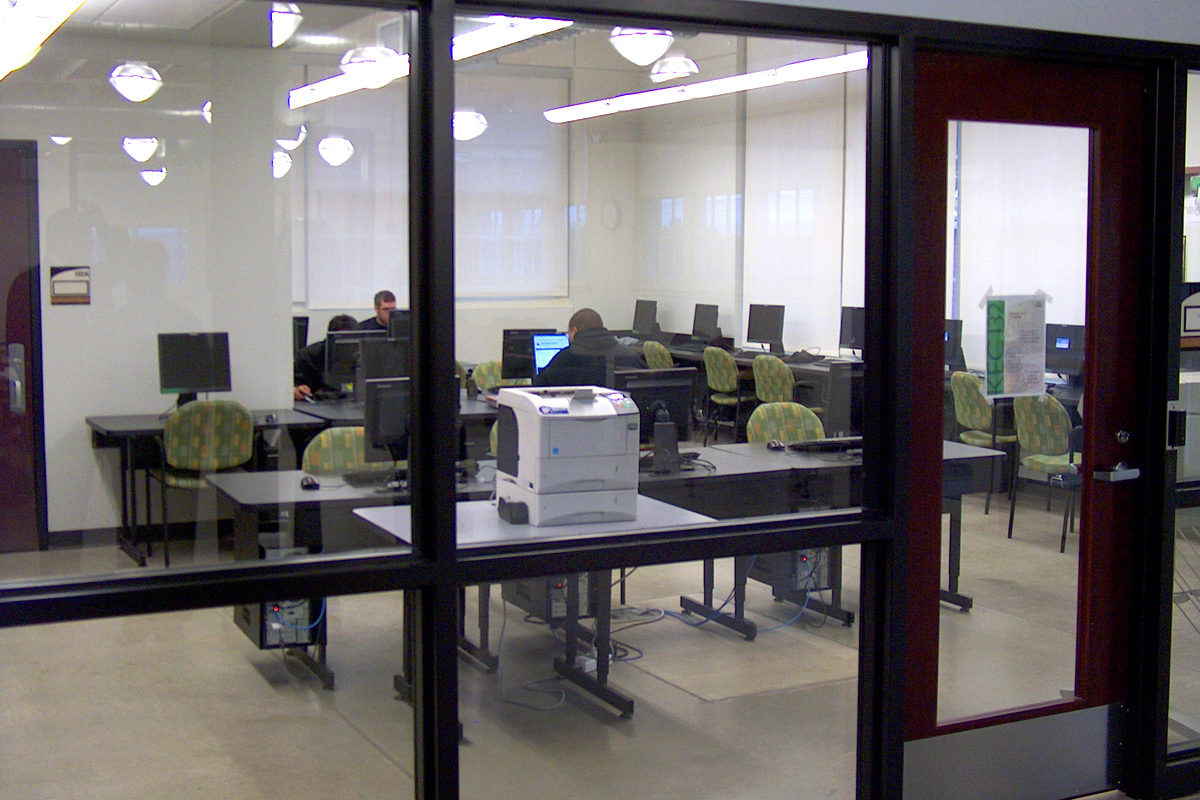 With a focus on preservation, the Engineering and Computer Sciences of York College West Campus now inhabits former warehouses and manufacturing facilities repurposed for the disciplines. Retaining as many of the visually historic elements of the buildings as possible was a priority.  The original brick was left exposed, huge metal sliding doors and large industrial scales were repurposed into the design, and the floors were kept in their simple, stained, and polished concrete form.
Just as the design elements of the building's historic shell were preserved to reflect its past use, the furniture that was procured were also re-engineered.  The guest and conference seating, a combination of natural materials and mechanical shapes, is crafted from beechwood and recycled seatbelts furthering the industrial feel.
The overall design crafted these buildings into an homage to the mechanical and electrical trades that now call them home.