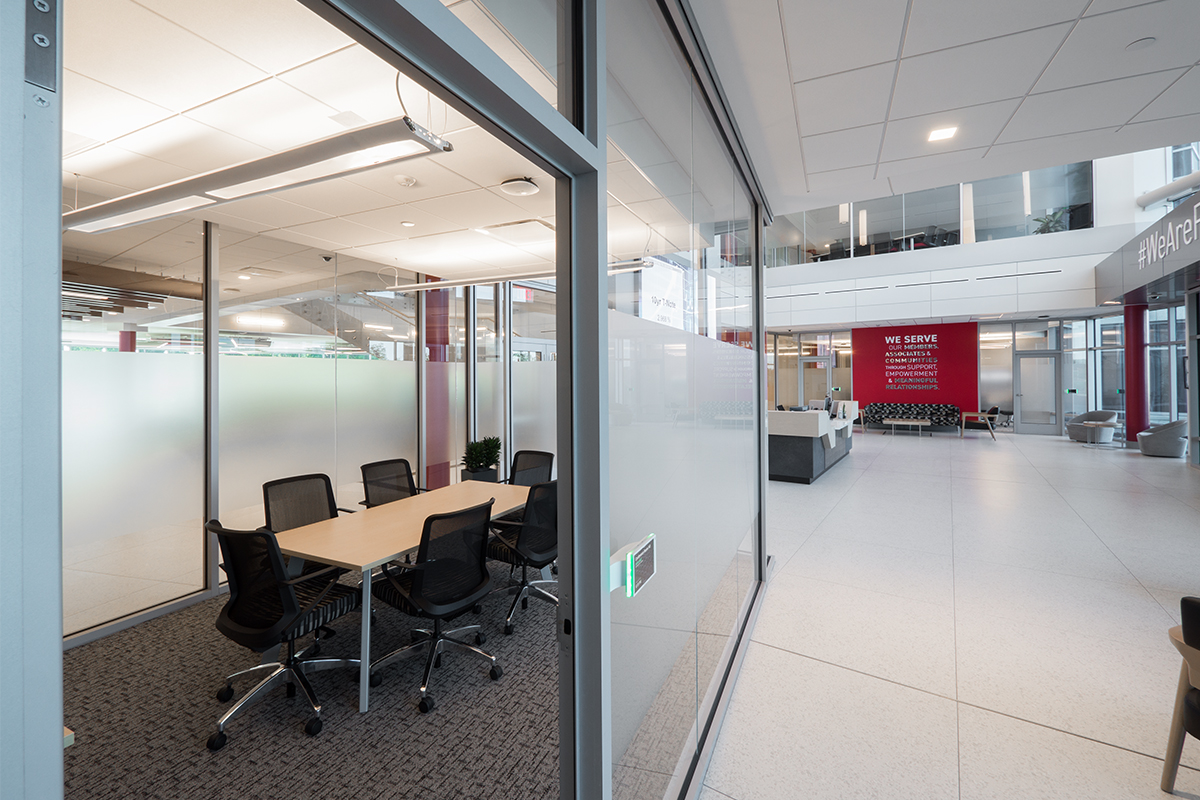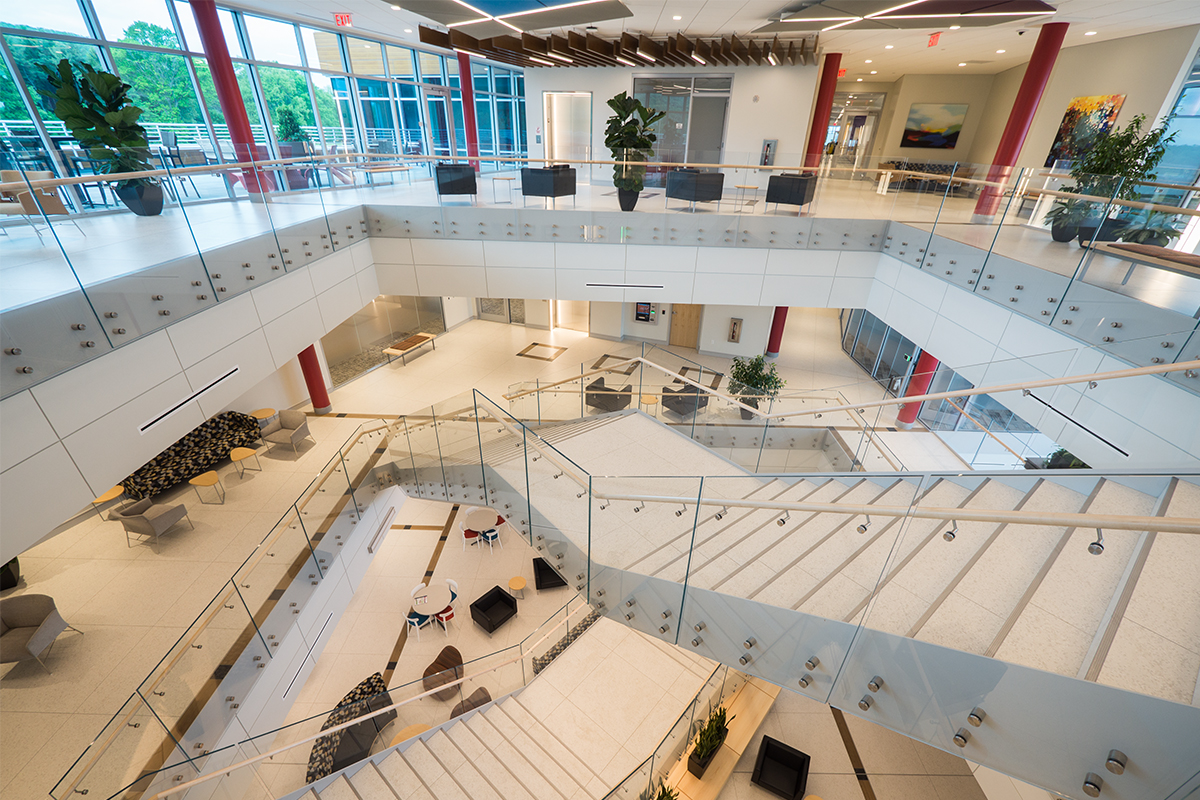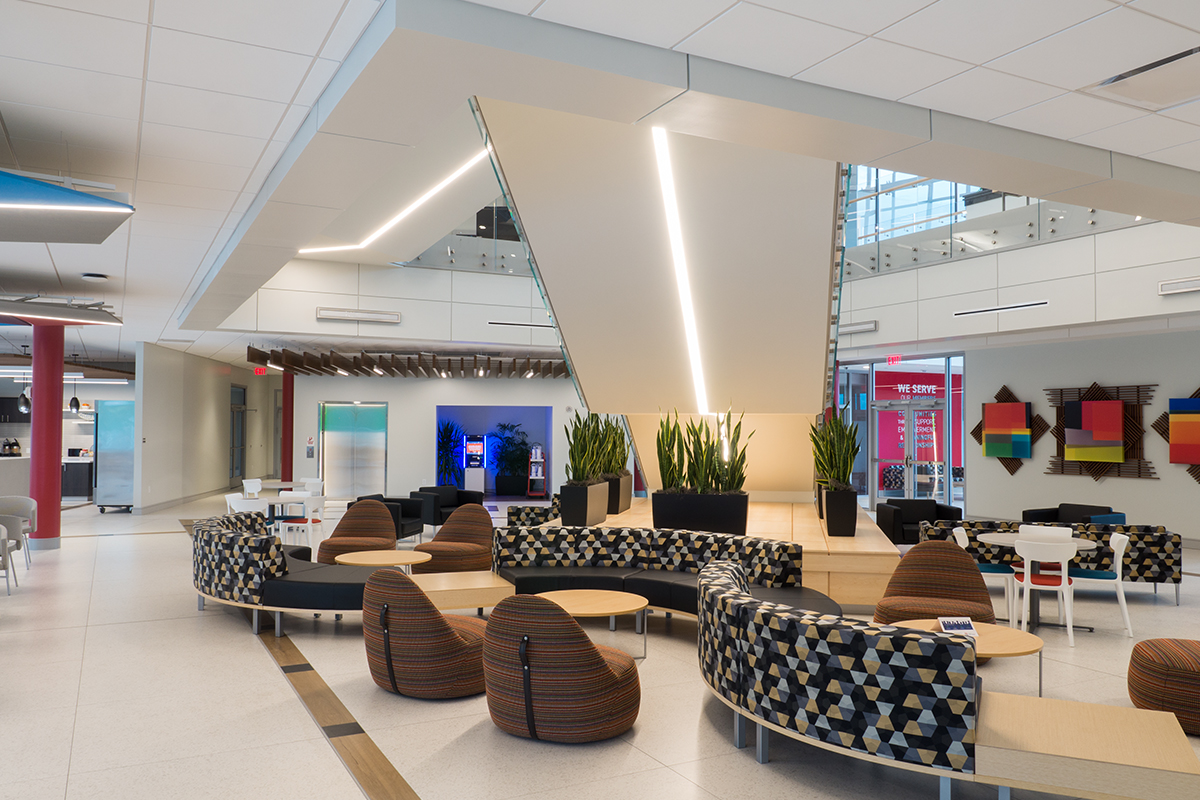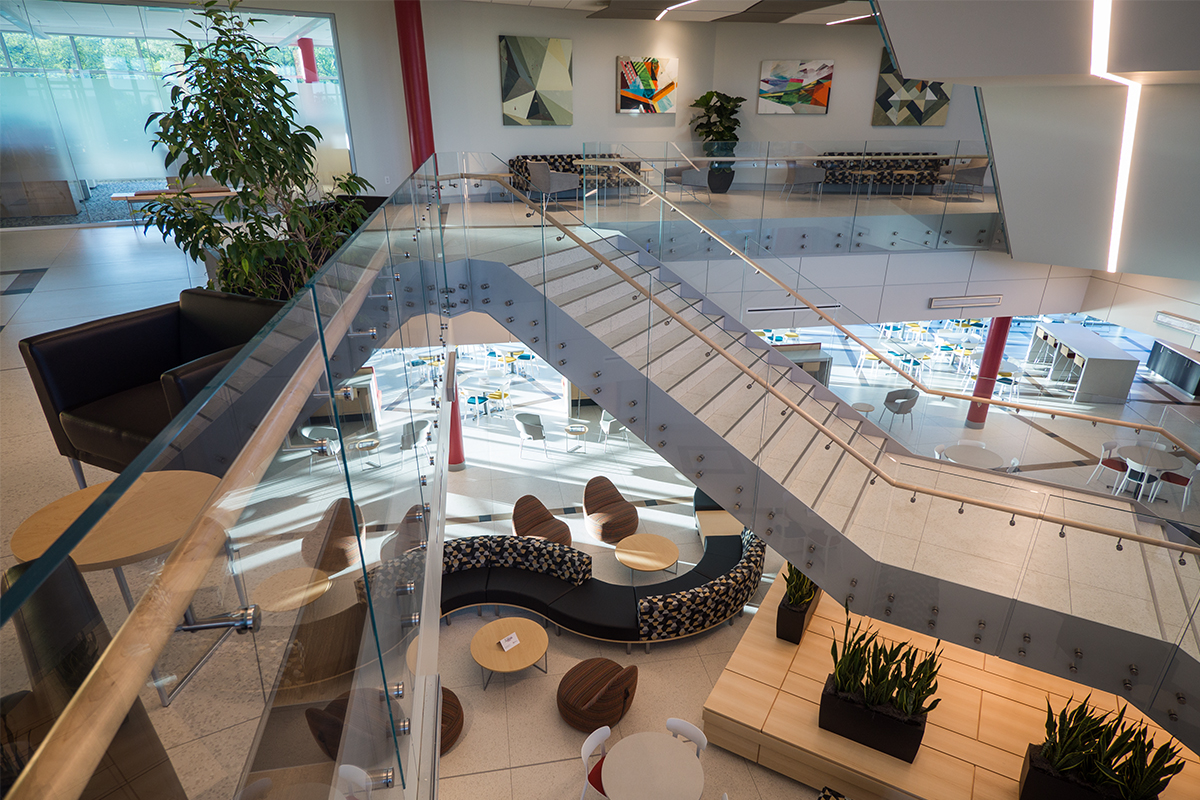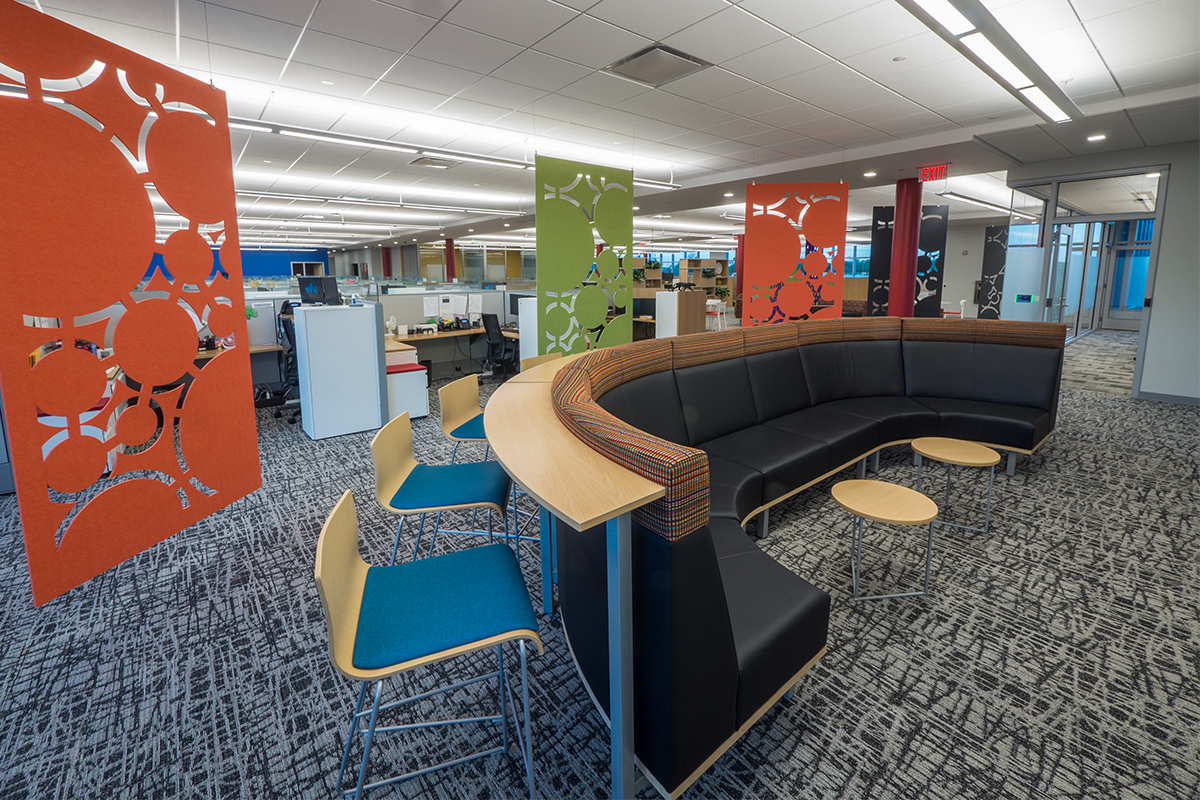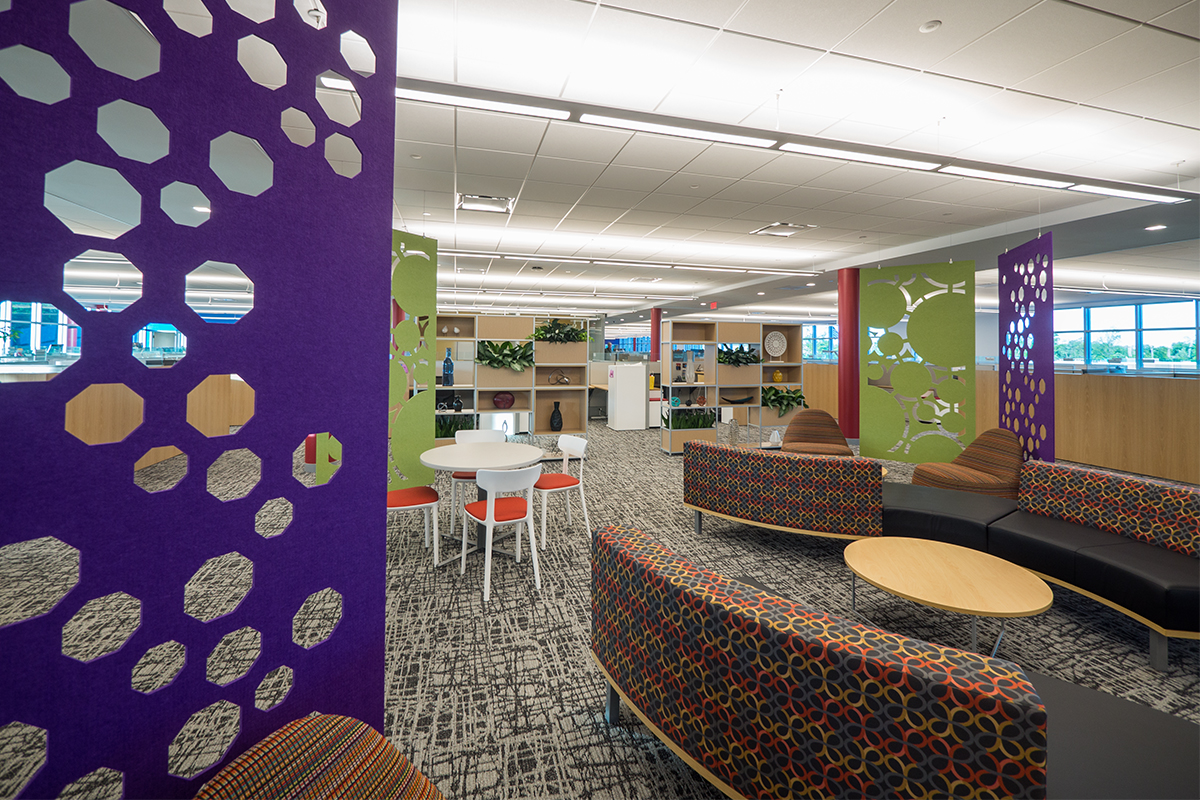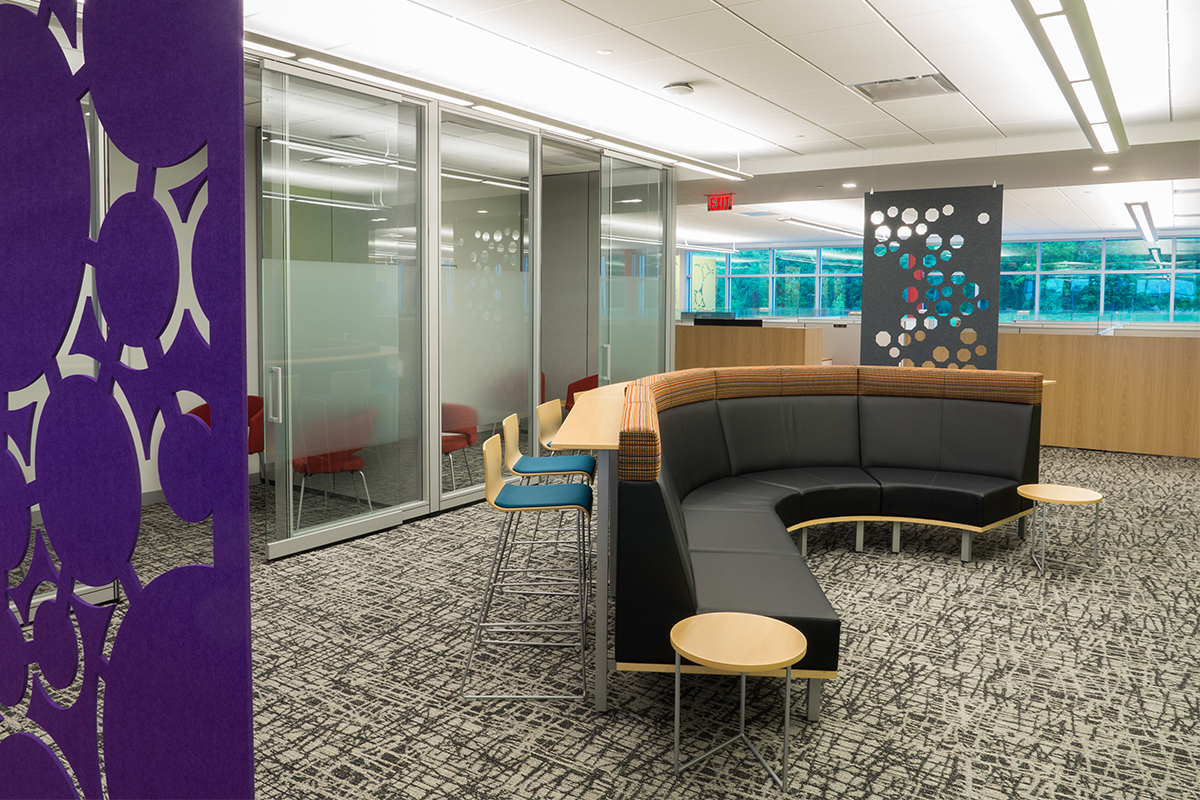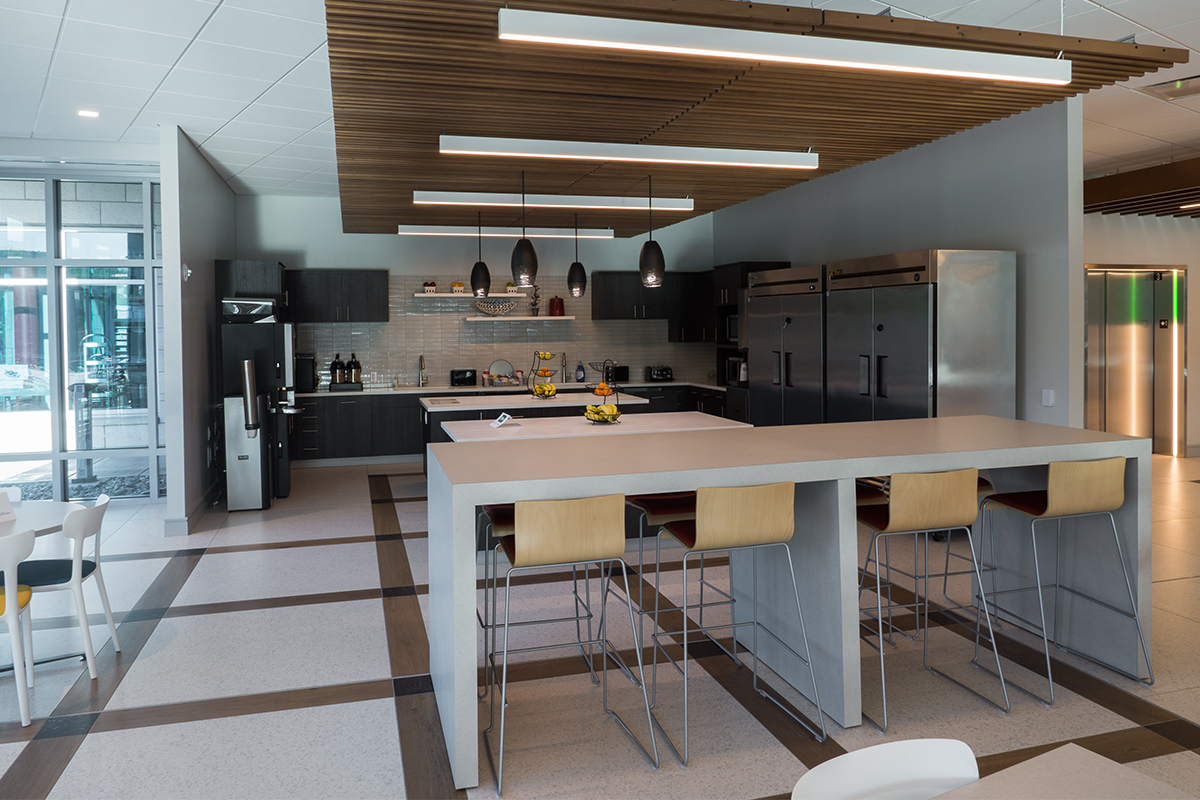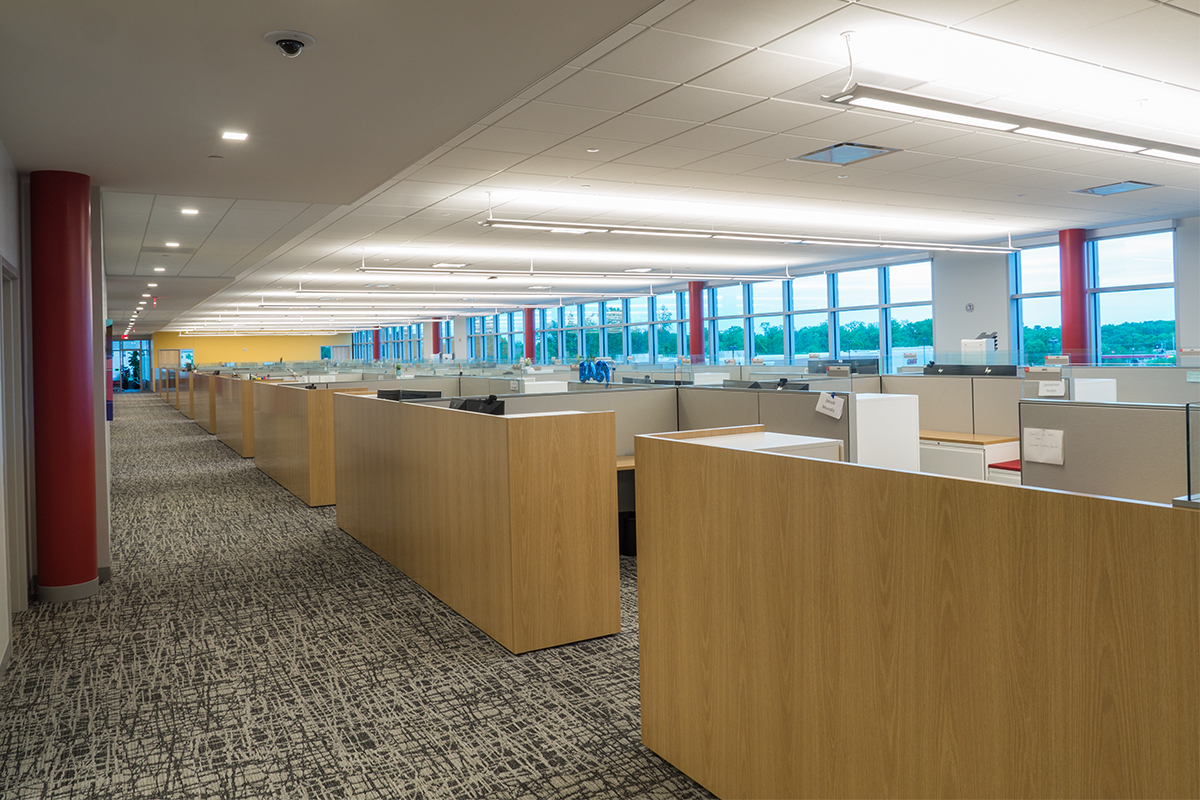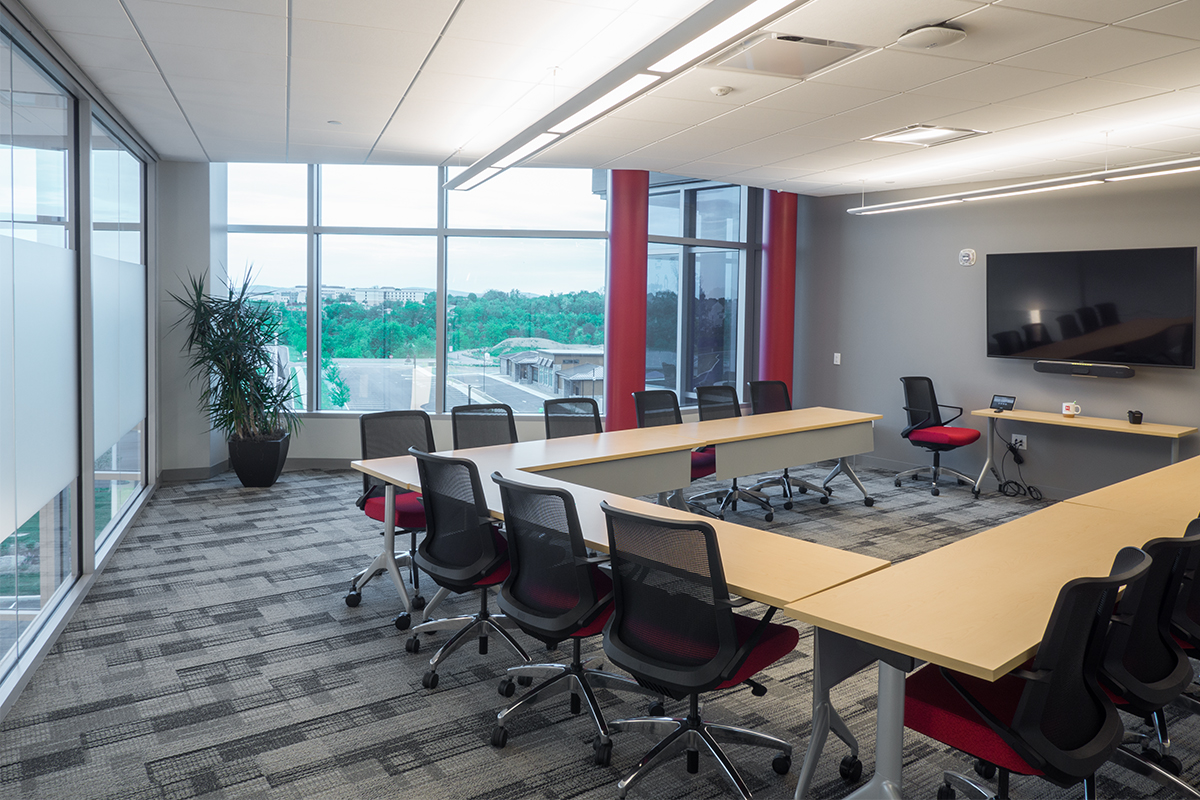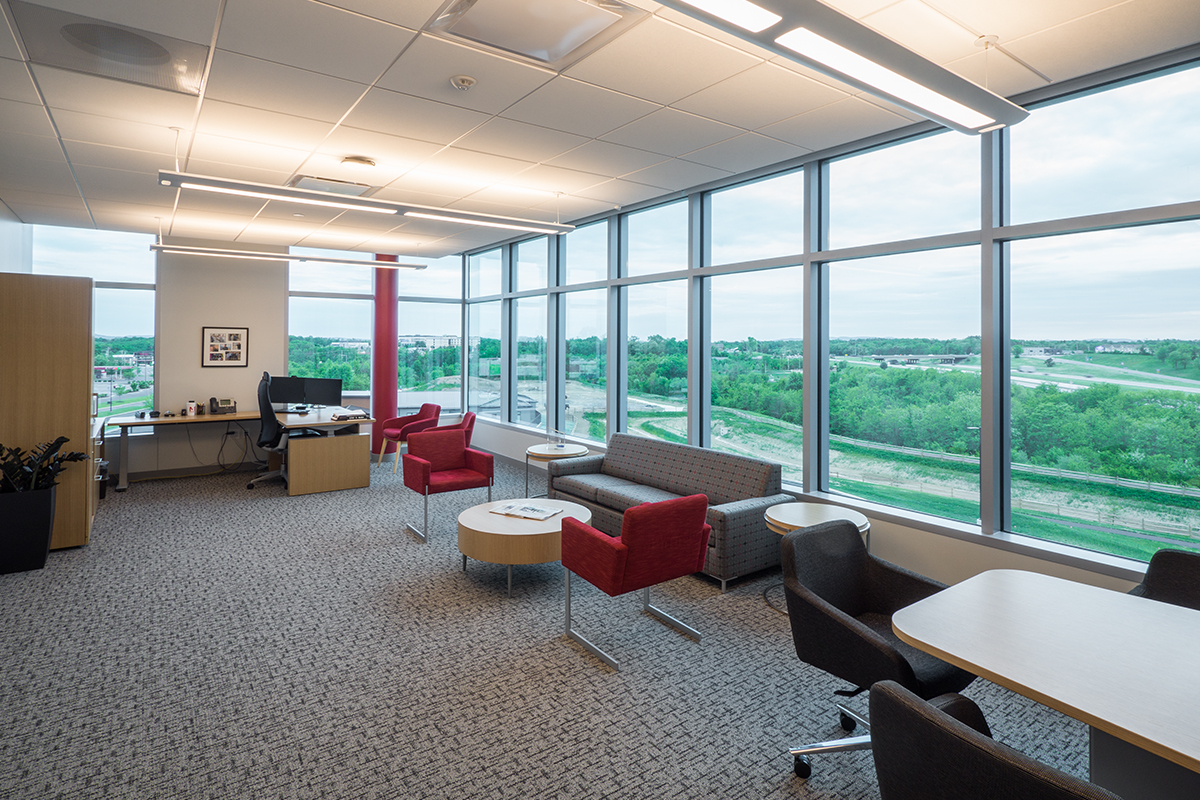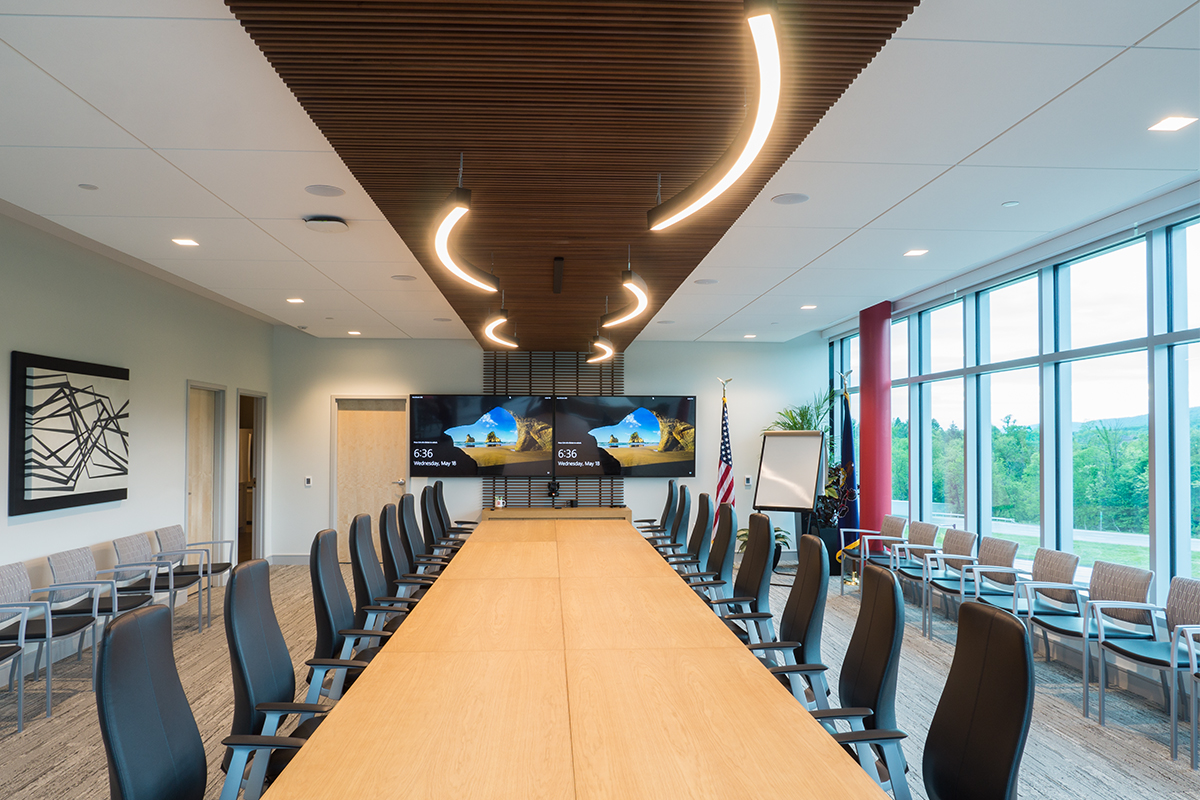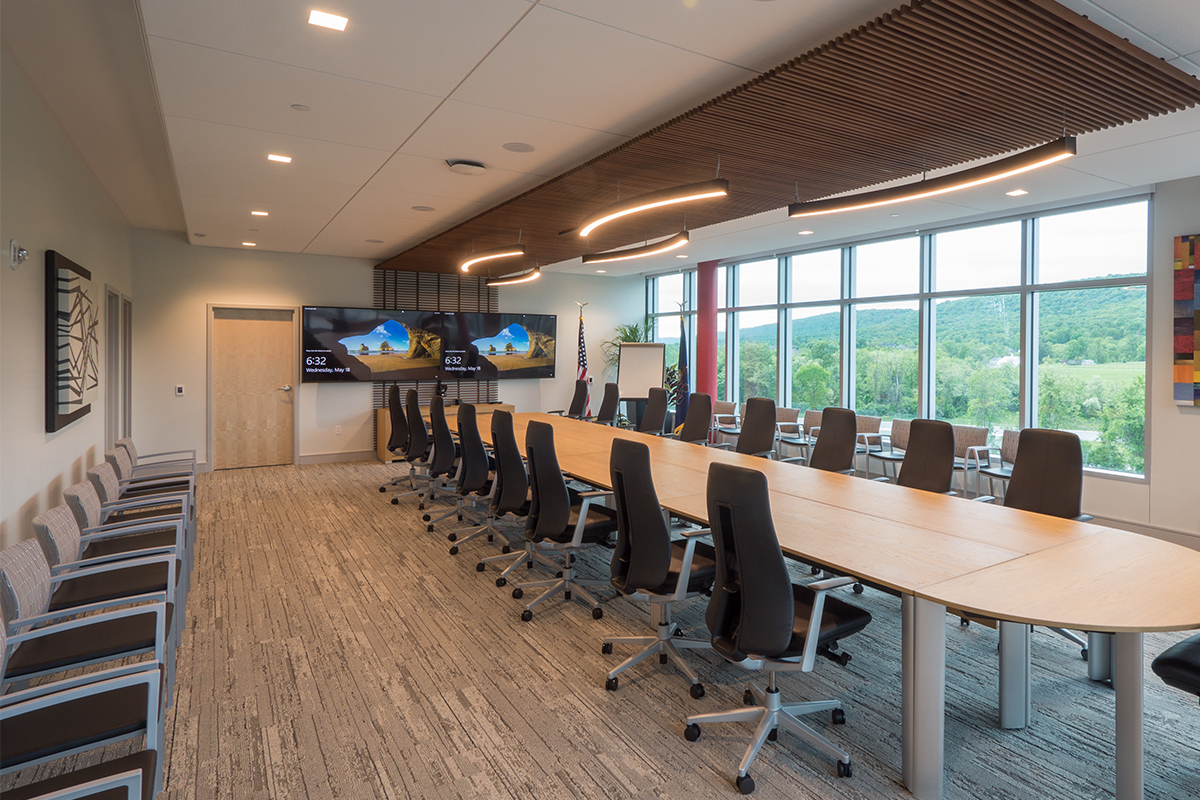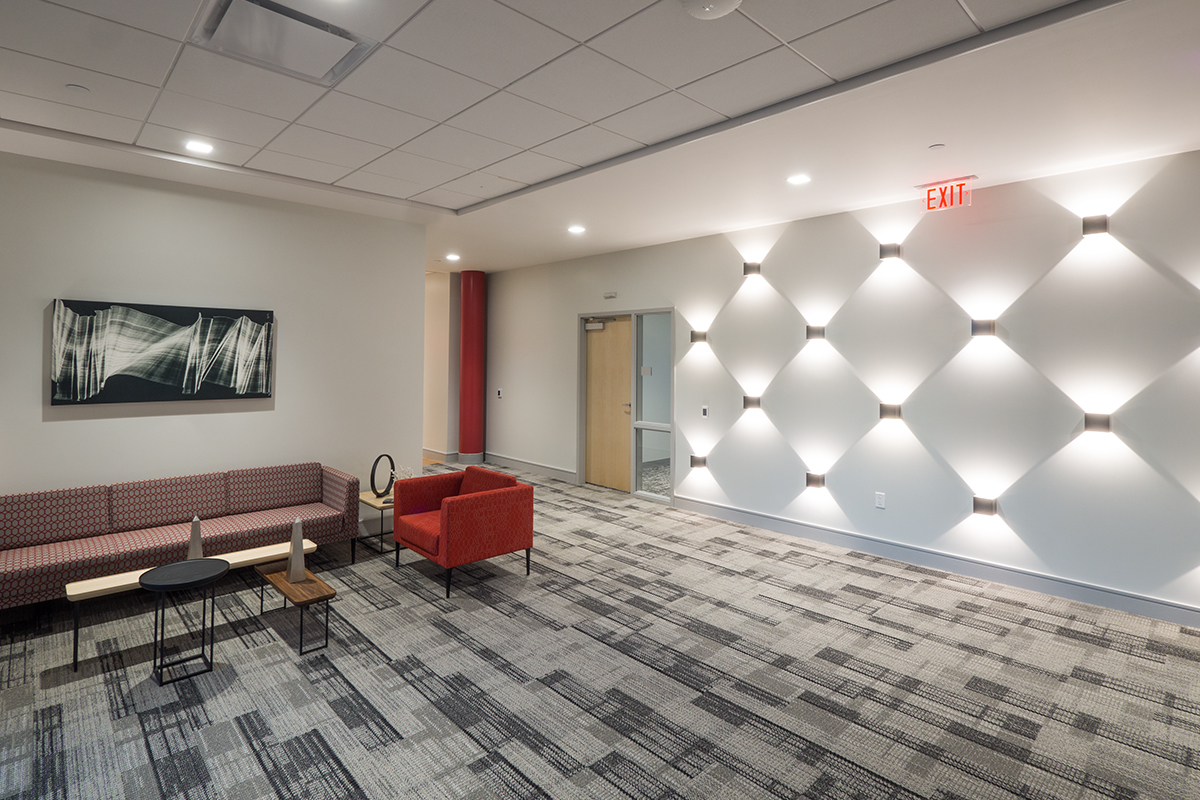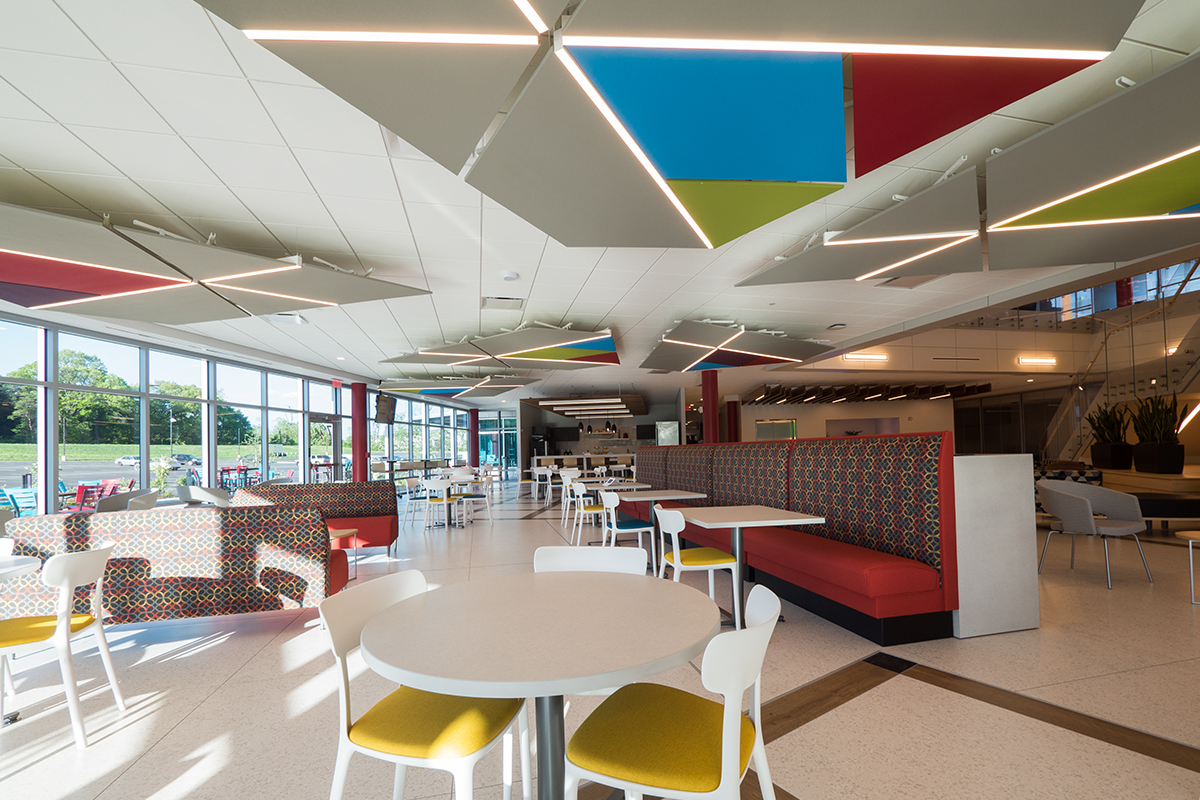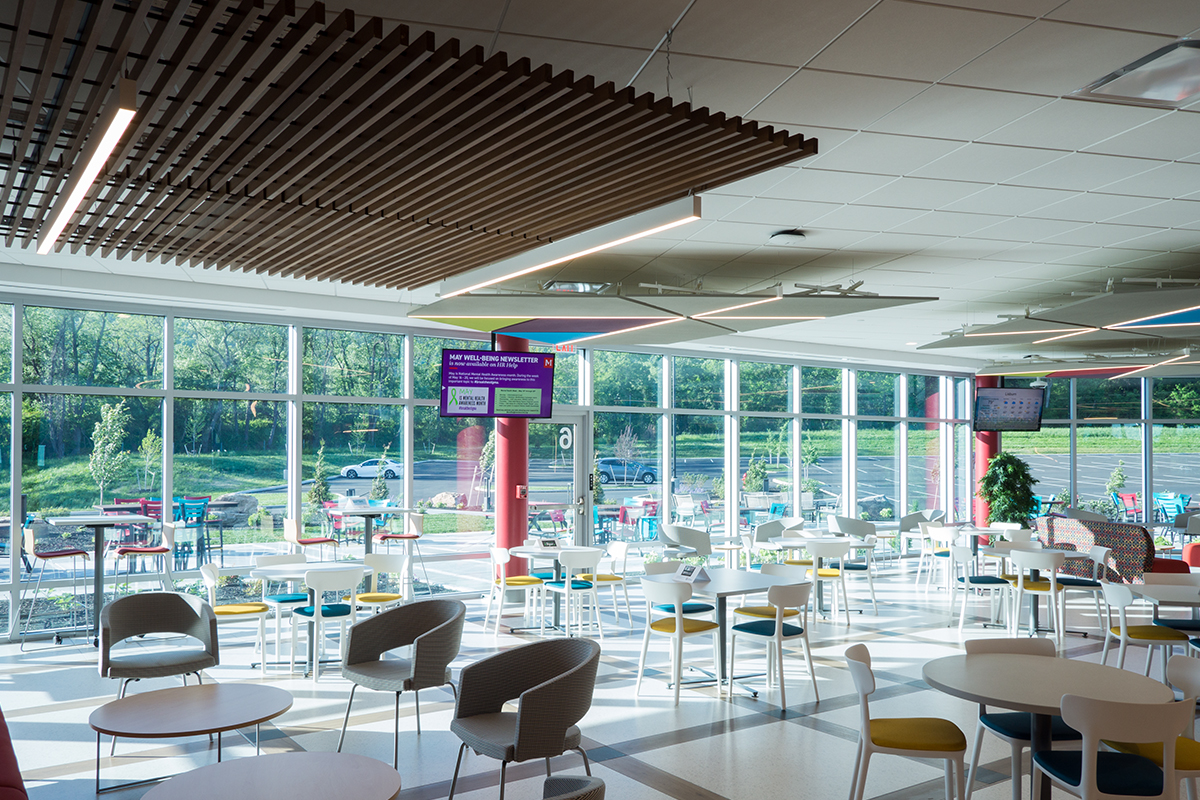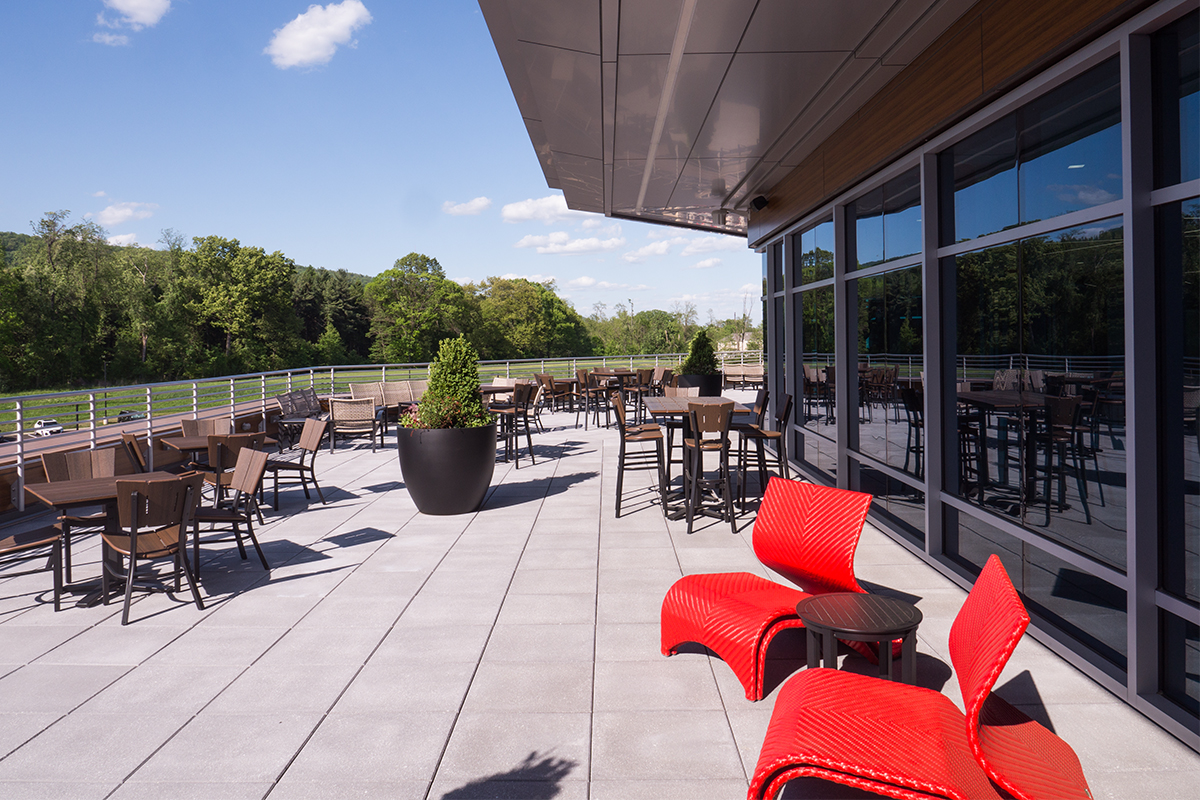 In a collaborative effort to consolidate their employees into one building, Diversified Design assisted Members 1st FCU with the space planning and interior design of their new headquarters building.
Departmental interviews were conducted with employees to research their needs and to observe the use of their existing areas in order to understand how they could better utilize their new space. Small meeting rooms and open collaborative areas, separated by acoustical panels and glass walls to visually differentiate the space, were implemented in the core of the floor plans to be easily accessible to all and promote collaborative working.
At the center of the building lies an open atrium lounge and café, providing a welcoming environment with multiple areas for employees to gather. Selection and specification of interior finishes throughout the building were provided. Casework design and detailing including front reception desk, and selection and coordination of furniture in all spaces of the building. Working closely with the client over the course of the project allowed for a true expression of the Members 1st brand in their new headquarters.