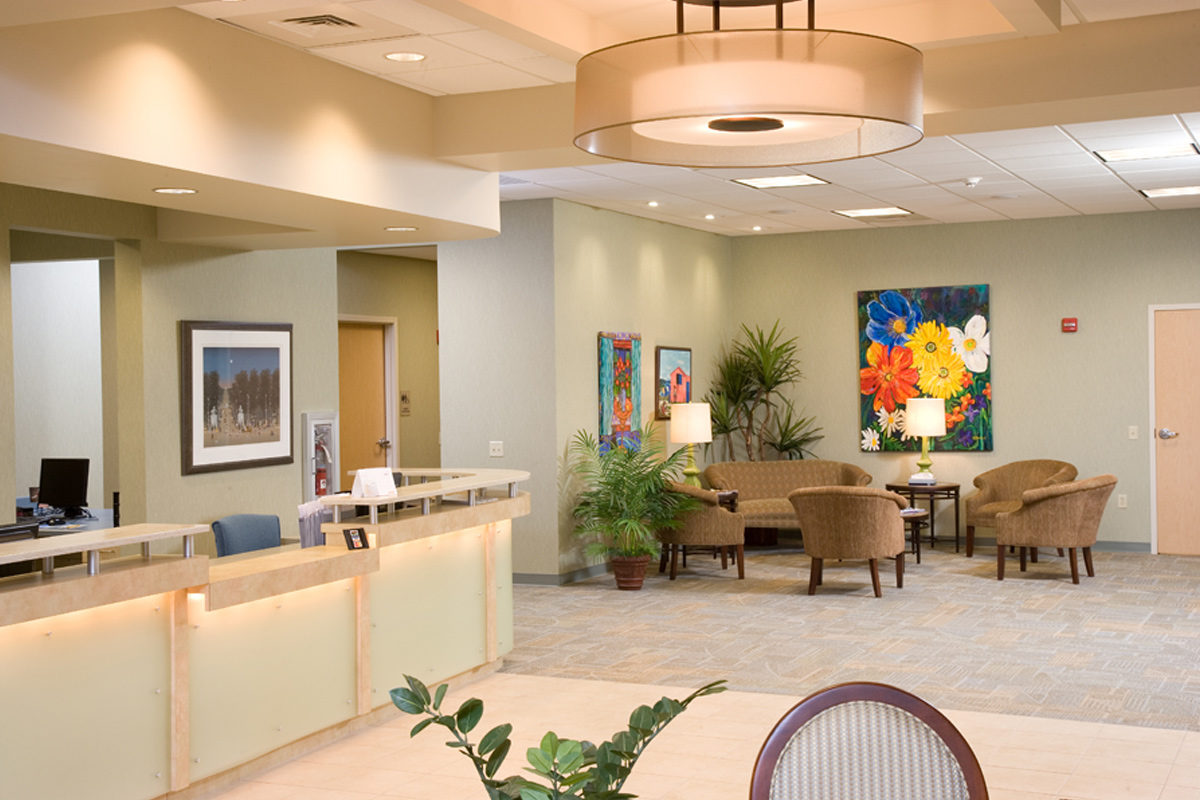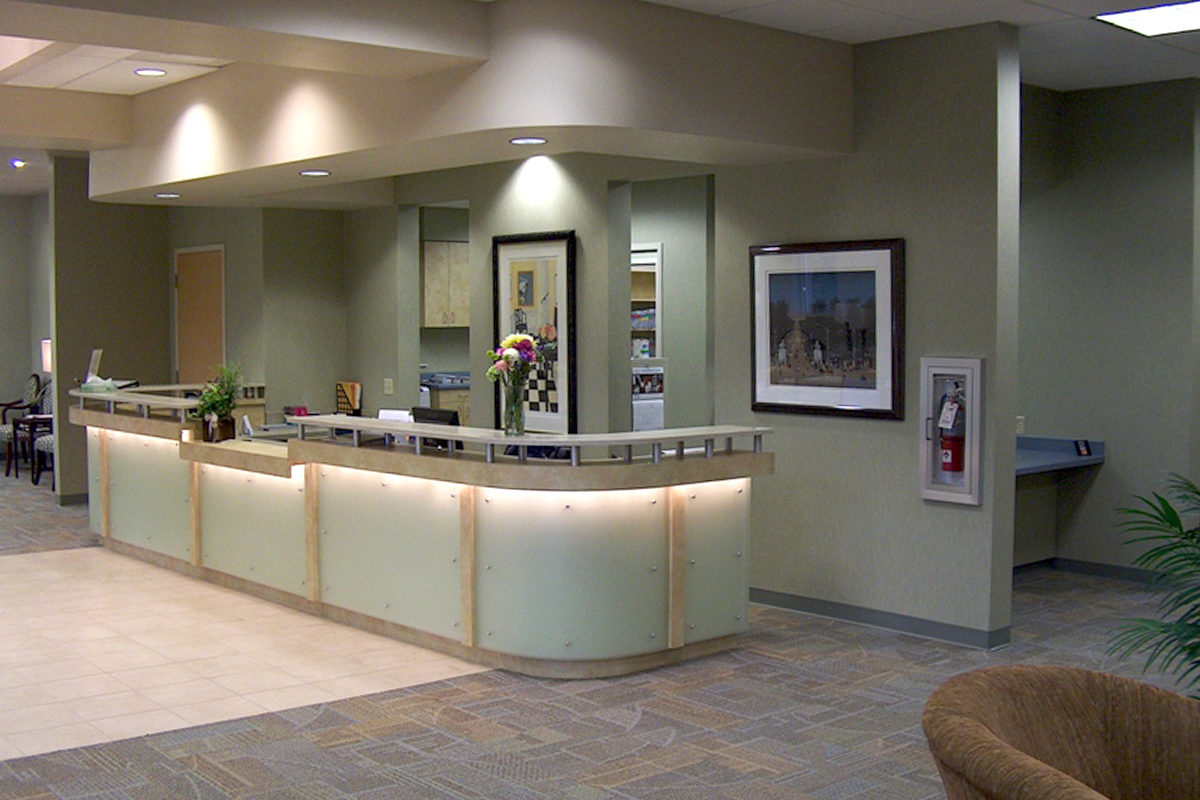 Currie & Hecht Oral and Maxillofacial Surgeons and Implantology built a new oral surgery center with full procedure rooms, post-operation and pre-operation areas, as well as a free standing dentistry office.
A contemporary design with a soothing approach was desired.  The use of pale blues and creams, light woods, and flooring with a pale blue "river" runs throughout the offices to offer tranquility and to assist with wayfinding.  The Lumicore front desk is softly lit from underneath, and in the evenings serves as a night light, glowing through the front windows.
Diversified Design completed all space planning and code review for this project.